The first guests actually arrived while I was still prepping the place up for the party.
My dad drove us down to check-in before heading home to pick my mom and little sister up. They were helping me watch Nakayla while Sean was running all over the place with Blake, and I was putting the decorations up. Shirley and Yichen also came down early to help me out when they found out that I might be a little rushed for time! Thank you all!
With all the help I got, the party was ready to go before guests streamed in! I'll let the photos do the talking from here on!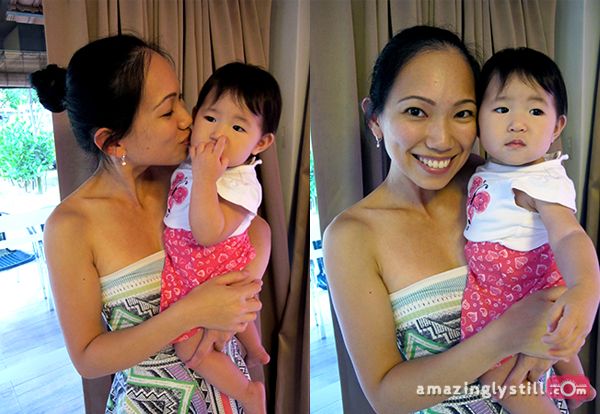 With my baby girl, the birthday girl!

Portraits of the birthday girl before the place got a little too crowded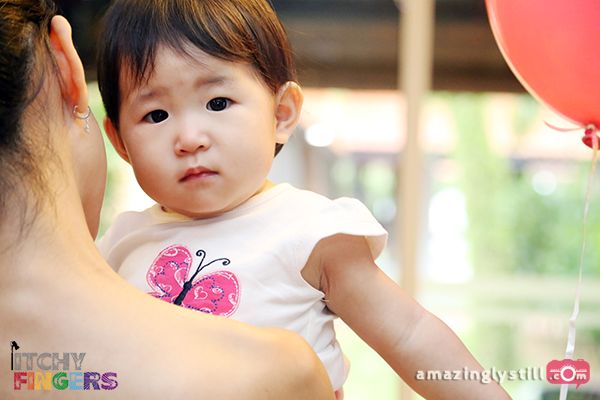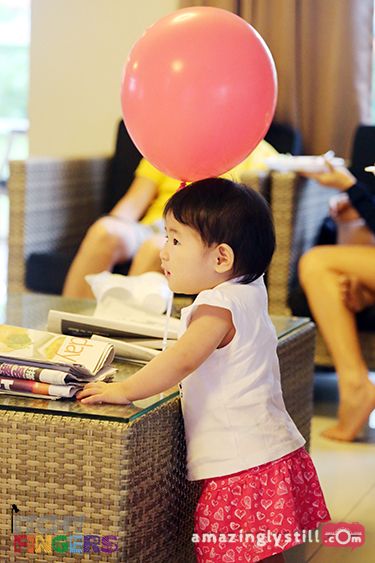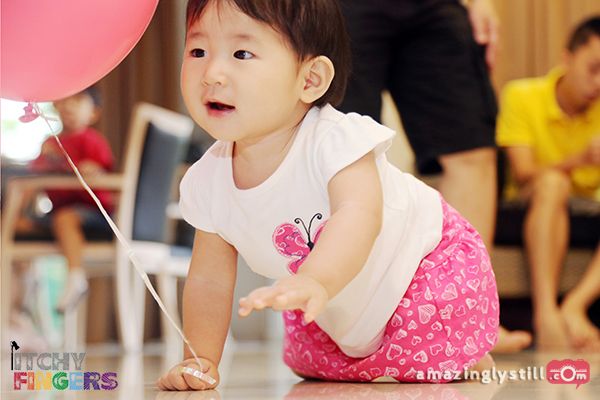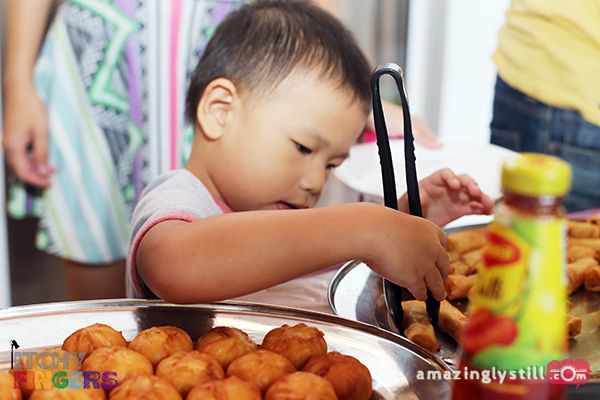 My boy knows what he likes, and he's happy he can reach for it!

Fueling up with the hubs. Hehe.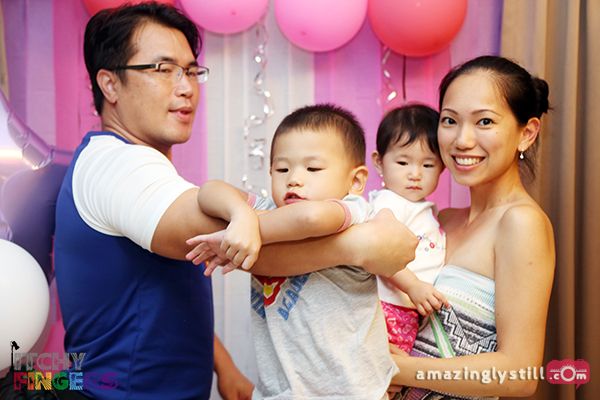 We don't quite take family photos the conventional way…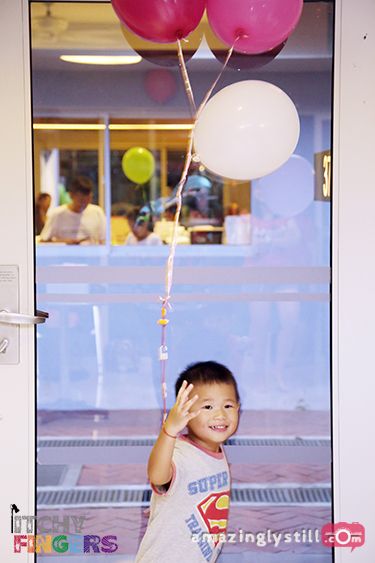 Blake and his very special bouquet of balloons the husband put together for him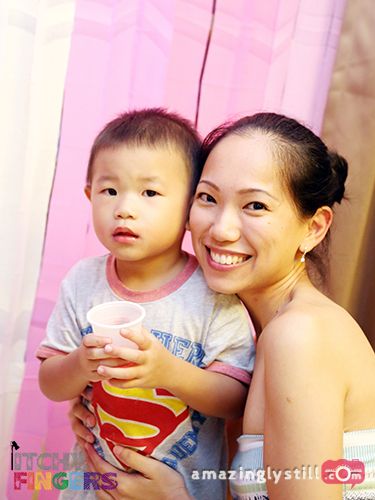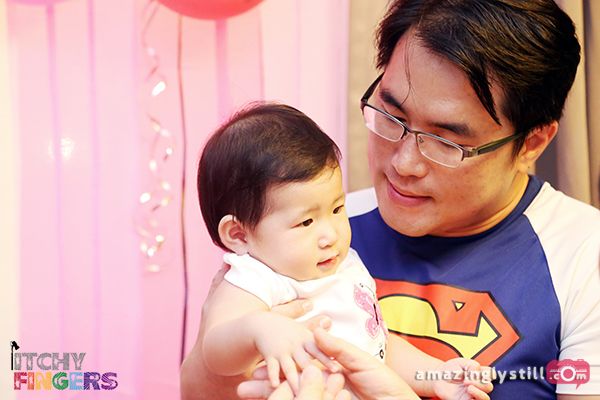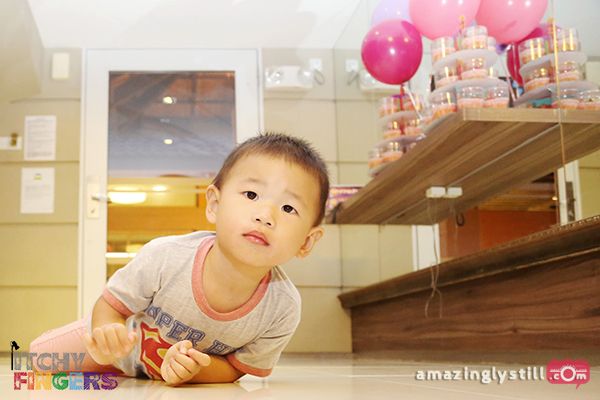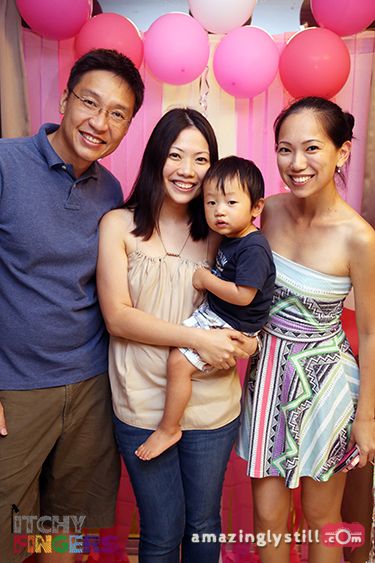 With Natasha and her family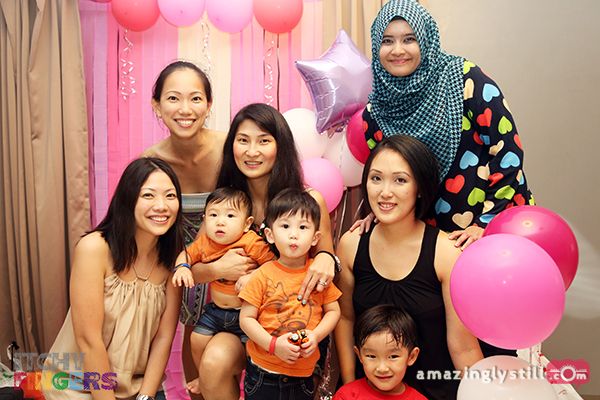 With the ladies from SMB!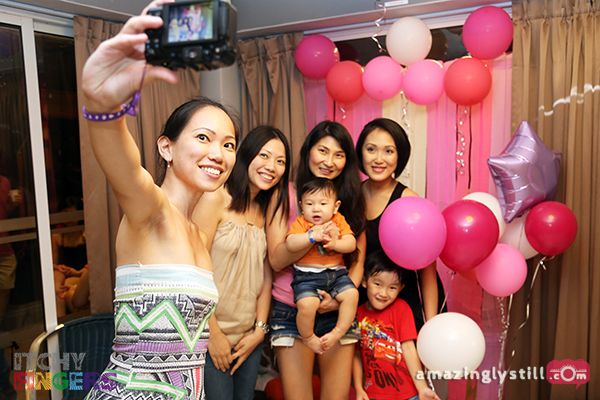 It won't be complete without a selfie with them!
The photo didn't turn out as well as it looked on camera. Sigh!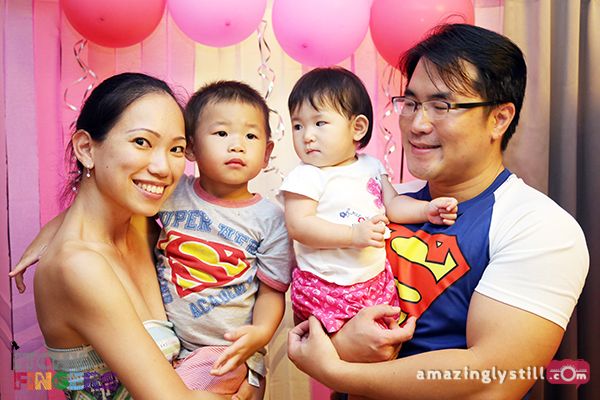 CAKE!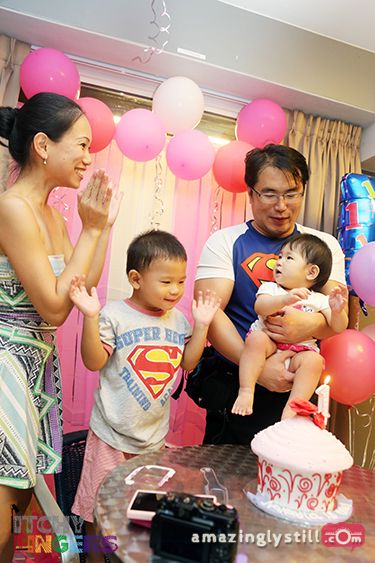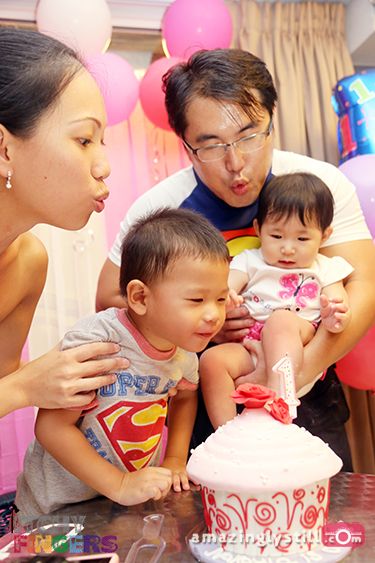 Blake knows it's his sister's birthday, but he wants to blow the candles out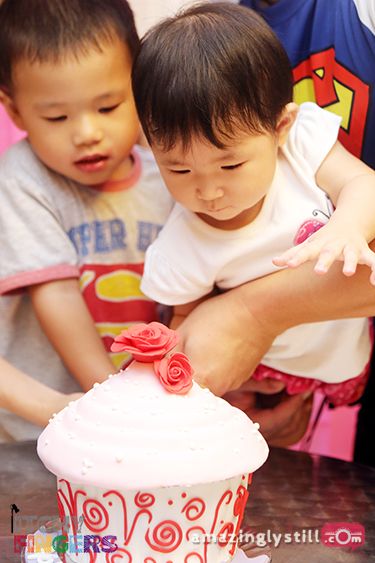 And cut the cake. Haha!

With my friends, Clarence, Karen and her boyfriend, Roy, from secondary school days. To think we "met" each other on mIRC, and remained friends till today!
Missing you, Charmaine!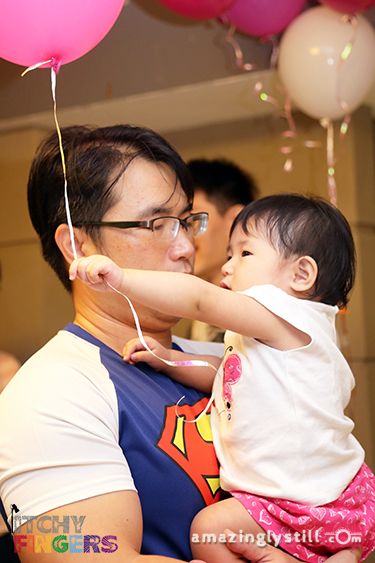 The husband and his mini-me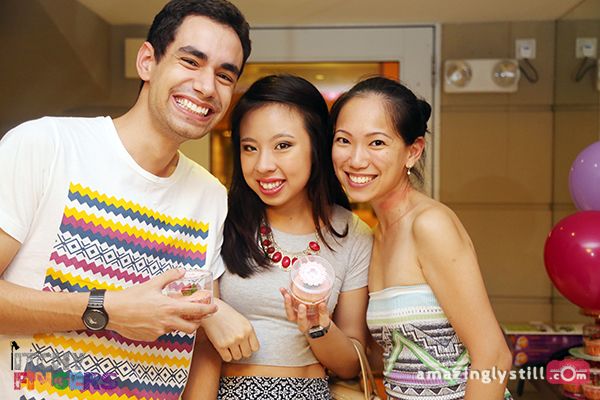 Stella and Kane, an awesome couple who always tries their best to attend the children's parties!

Shirley and Yichen, another great couple who came down early to help me.
Shirley even helped me portion the cake so that everyone had an equal slice each!

And then disaster struck
Blake's very special bouquet of balloons got loose from his arm, and flew up towards the ceiling fan. The spinning fan and entanglement of the balloons and strings meant that Blake witness his balloons spin and pop in front of him. He burst out crying and was inconsolable. He just kept repeating, "My balloons! OH NO! MY BALLOONS!"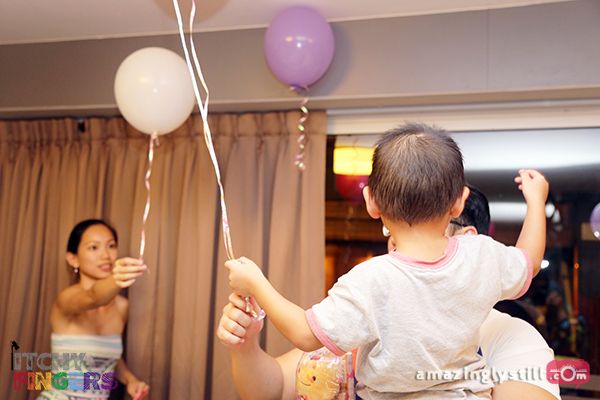 No other bunch of balloons will do. He's not easily fooled!
Blake did calm down eventually, after a really long time, and after almost every one tried to help cheer him up.
To all my lovely guests who attended Nakayla's first birthday party, and helped to cheer a very devastated Blake up, THANK YOU! 😀
P.S. Notice anything similar to what Nakayla and I were wearing? Hehe.

Same outfits from her full month celebrations!