Oops! With last week's MICE 12 days of Christmas giveaway, I totally forgot to put up this Timeout Thursday post!
When Cherie invited us over to her new place for a MICE Christmas gathering, I was over the moon! It's been a while since we last met up, so I was really looking forward to it.
I had been contemplating for days on whether I should bring both children along (which means Blake have to skip school) or to rush home halfway through before Blake ended school, when the husband came to the rescue! Sean specially took the day off so that I get to have some me-time, and he gets to have some father-daughter time with Nakayla, while Blake went to school as usual.
The day for our gathering came, and the first order of business when everyone arrived was to take a photo before we forget 😛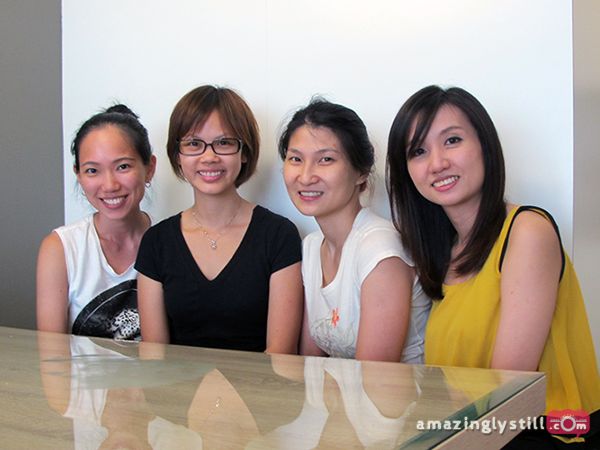 L to R: Me, Irene, Cherie and Estella

And then it was time to dig in!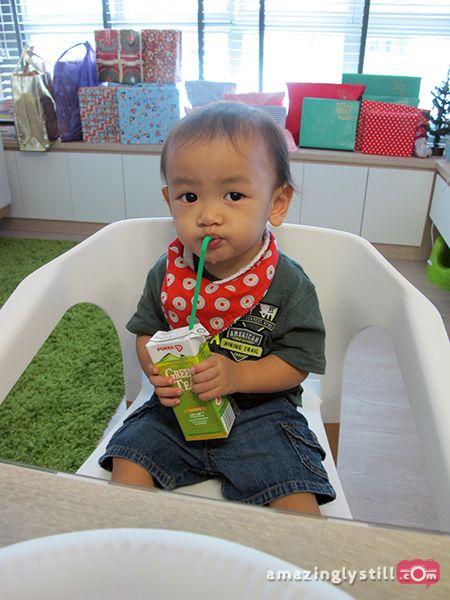 Irene's youngest son, James. Super cute!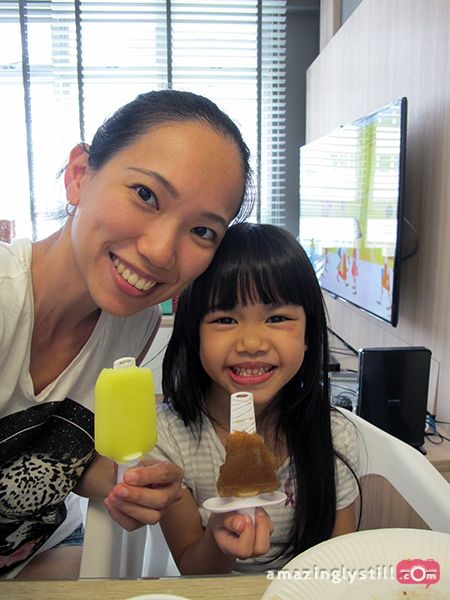 Irene's daughter, Sophia – my selfie partner in crime. Muahaha!
See the popsicle Sophia and I are eating? It's made with Kick-a-poo soft drink and Coca Cola, and in a matter of just a couple of minutes! Cherie had this really cute and awesome instant freeze popsicle thing (I have no idea what to call it), and we thought to try it out! Hehe.
In between all the chit-chat, photo-taking and play, Irene also showed us how to shave our own Shu Uemura eyebrow pencil! Video to follow when I'm done editing it 😛
And then, more food!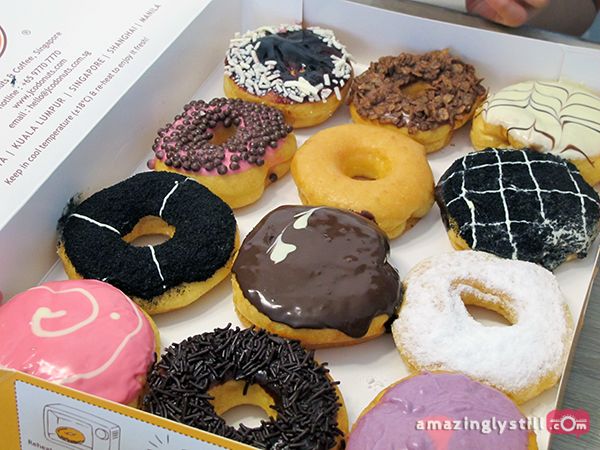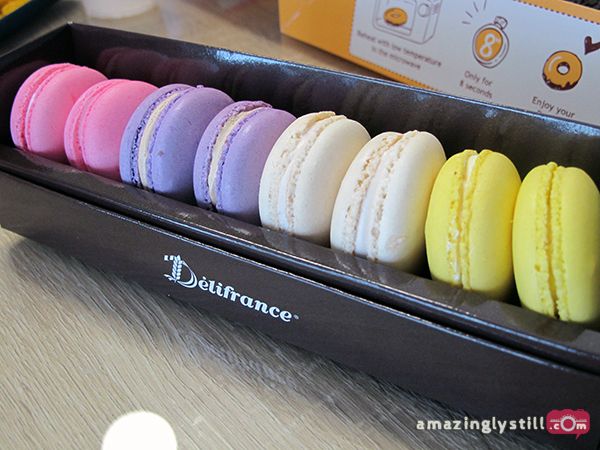 I splurged on these desserts (and a tub of Ben & Jerry's!) for our tea-time snack!
And it was more play and chit-chat and photo-taking until it was time to leave. It was a great day spent out, but in. Oh, and all the Christmas presents the children received! Oh my, thank you ladies so so much! 😀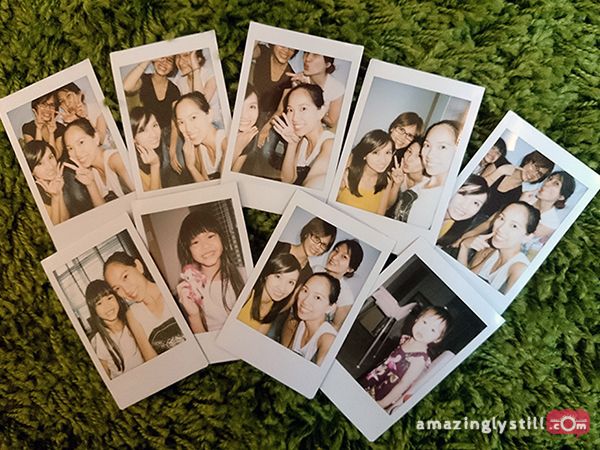 Can't wait for the next MICE gathering!
* * *

There is only one rule for Timeout Thursday, and that is,
STRCITLY NO KIDS ALLOWED!
This linky is all about indulging us, the parents!

Grab the code below, link up back here with your post URL, and it's all good to go!
Linky party will be open for 3 weeks from the first Thursday of every month.
For more details, please read my first Timeout Thursday post