Project Happy Feet Slipper Race 2014 Total Defence Edition
Last year, I participated in my first ever race (paid for and comes with a tag and goodie bag) – Slipper Race by Project Happy Feet.
When I received email notification that it's happening again (barely 6 months since my first!), I was super excited! But alas, the timing wasn't as perfect as the last and so, it was just me and my elder sister who went for it. It was still fun though! We had a lot of fun, mainly catching each other up on the latest gossip. Hehe!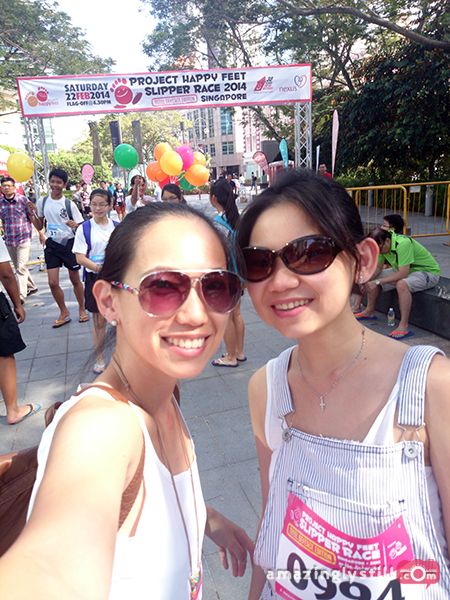 The reason why this year's Slipper Race was held so early on in the year was because they were part of celebrating 30 years of Total Defence!
And guess who got the ultimate race tag number for this Total Defence edition of Slipper Race?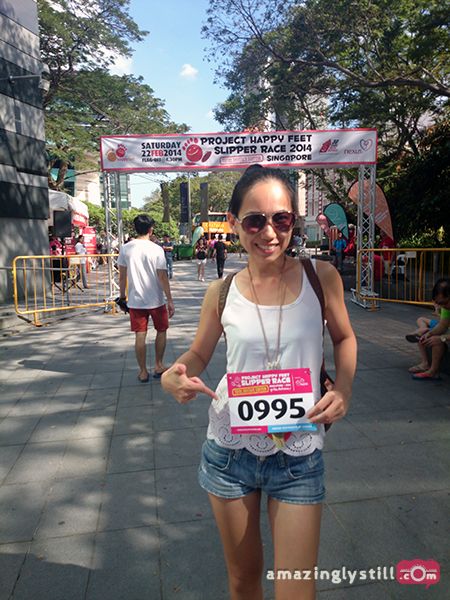 ME!
Yes, I was very, very happy with my race tag number! Hehe!

Before flag-off

Flag-off!

We waited for the very last wave before setting off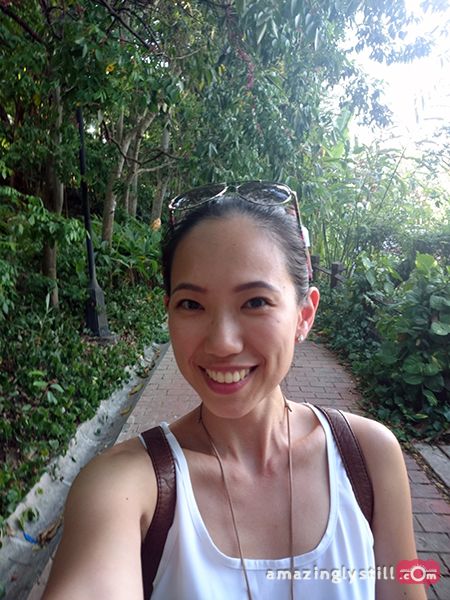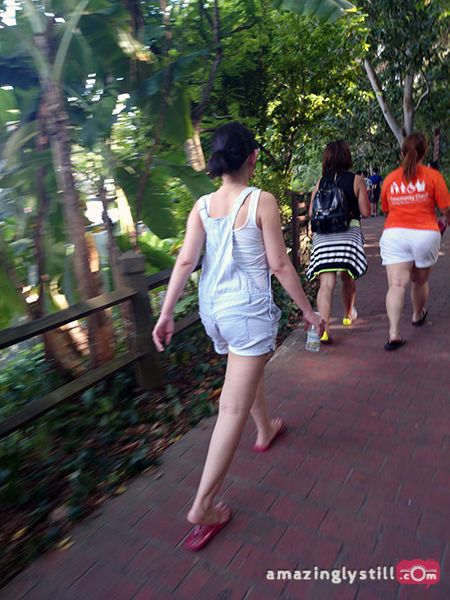 When I stop to take photos, my sister won't. I had to play catch up several times!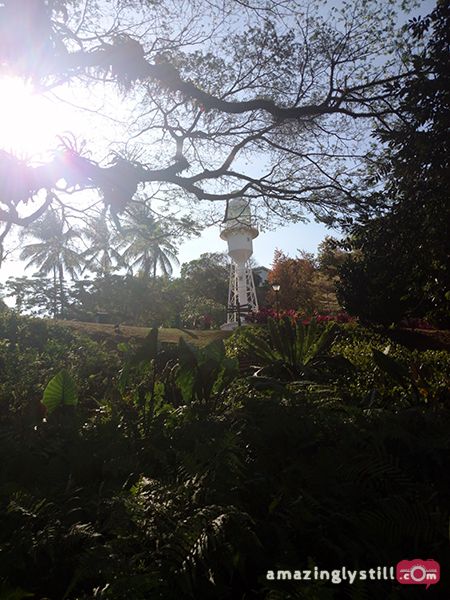 What goes up…

… Must come down.

At the end of the race!
This year's race was much shorter at 3.6km, but because we were walking around Fort Canning, the up and down of the hill actually made it a little more tiring than last year's 5km walk along the beach. It was more sheltered though, with all the trees surrounding us. And with my handy walking mosquito repellent – that would be my sister. Haha! – I was free of bites!
But the really funny part came after the race, when I saw these two photos posted on Facebook:
Image from Dr Maliki Osman's Facebook Page

Image from Project Happy Feet's Facebook Page
Time to play "Find Clara and Mabel"! See if you can spot my sister and me in these two photos! Hehe.
And with that, I'll leave you guys with my sudden and abrupt end to this post.
As usual 😛
* * *
I just realized that I totally missed out on last month's
Timeout Thursday
! I blame the Lunar New Year festivities! Hehe.
But last month's Timeout Thursday was somewhat summarized in my Wordless Wednesday post, about two weeks back. I managed to meet up with my cousins 😀
* * *

There is only one rule for Timeout Thursday, and that is,
STRCITLY NO KIDS ALLOWED!
This linky is all about indulging us, the parents!

Grab the code below, link up back here with your post URL, and it's all good to go!
Linky party will be open for 3 weeks from the first Thursday of every month.
For more details, please read my first Timeout Thursday post