About two weekends back, Nakayla joined Blake in the swimming pool for her first swim class. Her class was just before Blake's which meant only more water play time for the boy, which made him super happy. Haha!
Before we left home, I asked Blake if he thought Nakayla would cry on her first lesson. He just replied a simple, "No!" He did give a longer speech the following week, though. Haha!
So how did Nakayla fare in her first swim class? Well, there were a lot of crying, especially when she sees me on the sides taking photos. Haha.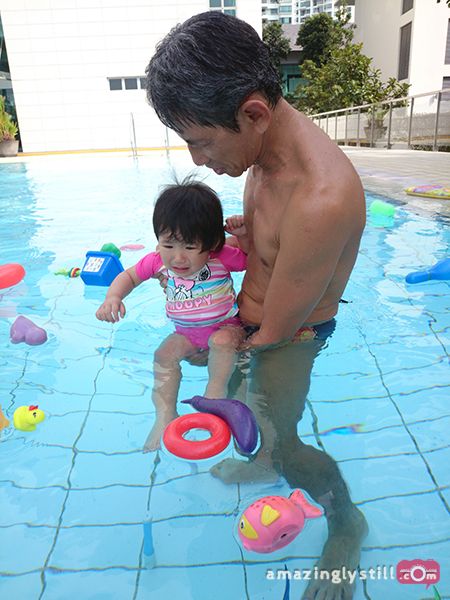 My dad easing Nakayla into the pool with all the toys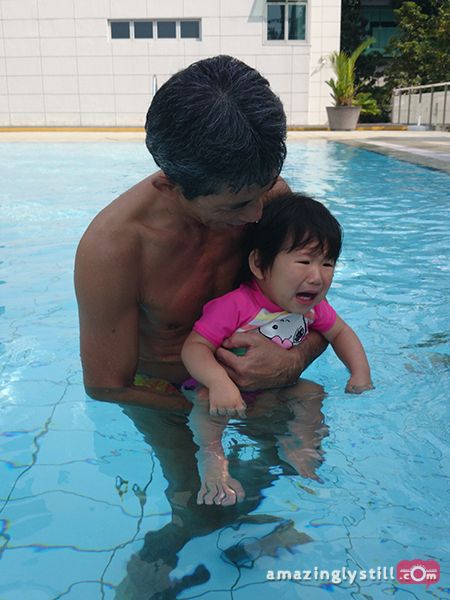 She was both cold and scared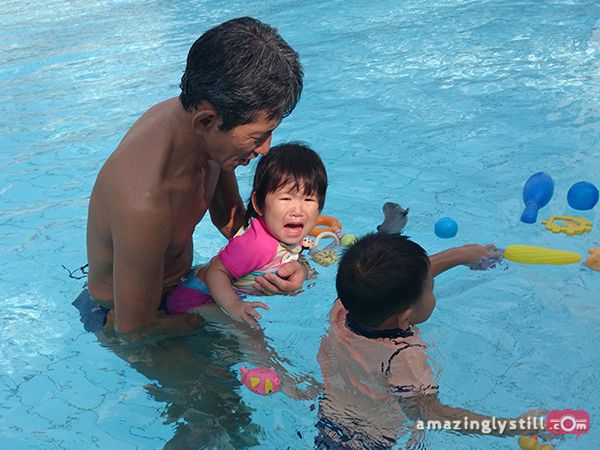 Cue the cries, when she spotted me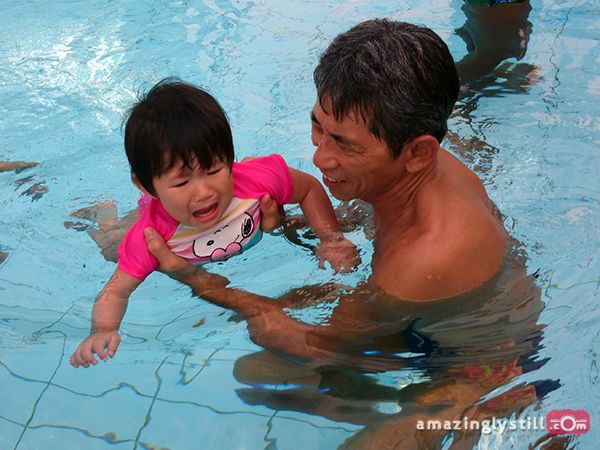 Then she got a little too close to the water for comfort

But she did pretty good, able to keep her legs straight and do some kicking!
Nakayla's first swimming class was completely unlike Blake's. Main reason being, Blake was about 3 years old and totally into swimming by then, and baby girl started just after she turned 16 months old! At 16 months old, Blake also just started on his journey to overcome his fear of swimming pools! Hehe. So, give and take, in about 2 months time, I think Nakayla will be super happy to go for swimming classes!