Sponsored
Ever since we received our Skechers shoes for the recent Cold Storage Kids Run, the children have been obsessed with their shoes. So much so that they gave their shoes names!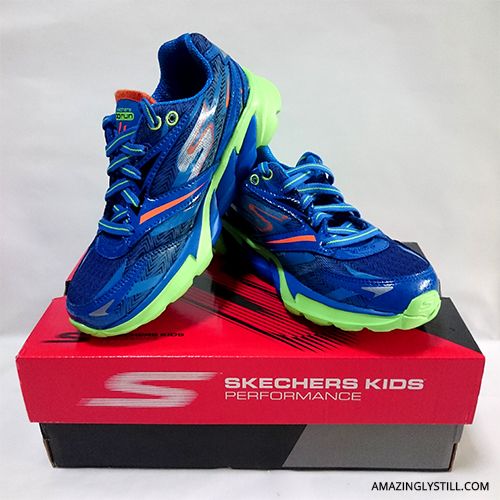 Meet 'Super Ultra Magnus', Blake's GoRUN 4 ($89)
Blake is rather particular about the shoes he wears. He doesn't like them too fancy (i.e. overly colourful), yet he doesn't want them to be too dull. He is always looking for something special for his shoes.
For this particular pair, when he first saw it, all I remember was him saying, "Wow! Mommy! This is Super Ultra Magnus shoes!" And his face had a HUGE grin on it. Haha!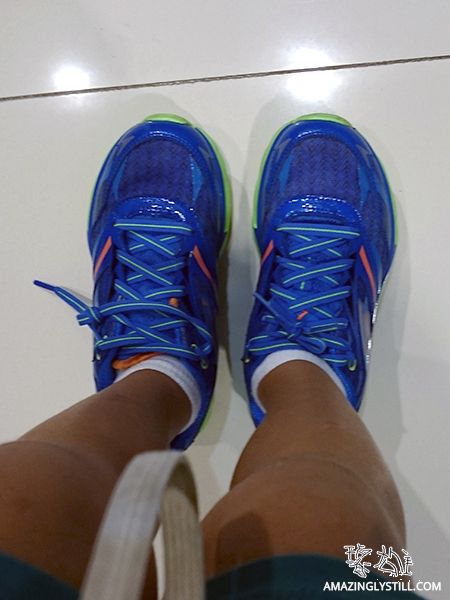 His love for his shoes is evident in his constant photo-taking of them!
After going through several pairs of shoes, it seems to be consistent that Blake likes his shoes to be light and comfortable. So far, while wearing his GoRUN 4 for boys, Blake never once complained about feet discomfort when we were out for the whole day.
In fact, every day since he got his GoRUN 4, he only wants to wear them whenever we head out!
I guess it also helped that when he wore them to school, his friends were in awe of his new shoes that were, and I quote, "Wow, Blake! Your shoes so nice!" Hehe 😛

Meet 'Hello Kitty', Nakayla's Playtime Memory Foam ($59)
('Hello Kitty' because it has a bow and is purple like her big Hello Kitty doll at home)
Ahh… This particular pair of Playtime Memory Foam shoes for girls have been in Nakayla's sight since beginning of the year. It's not a surprise, to be honest. Just look at how pretty it is! So when the opportunity came knocking, it was pretty much a no-brainer that this would be the pair for her.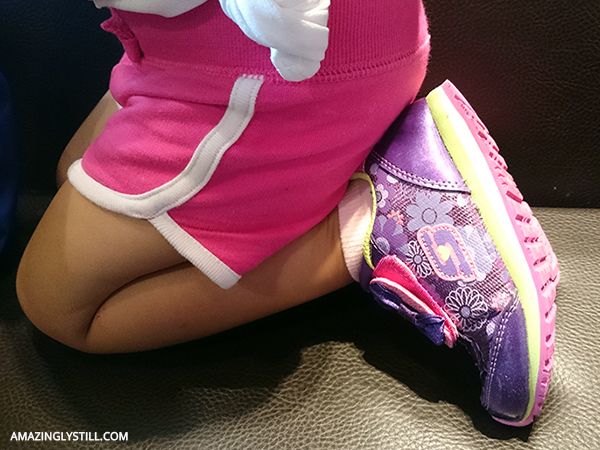 Nakayla simply adores her pair of Playtime Memory Foam. She will wear no other shoes now! And I can understand why. Just by touching the insides of the shoes, I can feel how comfortable it is. The memory foam definitely provides some awesome cushioning!
And while it appears to be sort of stiff, it's not. Nakayla's pair of Playtime Memory Foam is actually pretty flexible and she's just bouncing along happily beside us whenever she's wearing them!
And just like Blake, Nakayla received a lot of compliments on her beautiful shoes from teachers and friends. Hehe 😛
Clearly both children love their new shoes from Skechers. So am I! Because I'm the one who picked the shoes they are now in love with! Hehe.
Never leave home without your Skechers!
Disclaimer: This is part of a series of posts with Skechers Singapore. We were each gifted a pair of Skechers shoes for the purpose of this review.