I've been so excited about this but I couldn't say anything about it until now!
We were in an infomercial for OSIM's uMagic massage chair – making this our television debut!
The whole experience was nothing short of amazing.
While I was a media student back in my poly days and had worked at Mediacorp for a short period of time, I never experienced having to coordinate wardrobe according to a given set of requirement for everyone and managing everyone's schedule.
In the days leading up to the day of filming, it was a rush to get everyone's clothes ready. Fortunately for the children, PONEY Singapore came to the rescue! Without any hesitation at all, they agreed to sponsor Blake and Nakayla's outfits for the infomercial! Thank you, PONEY Singapore!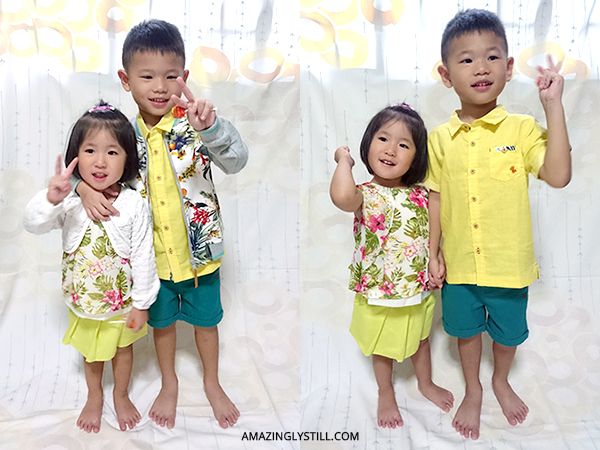 Blake and Nakayla in PONEY Singapore's latest Summer Collection
Then came the day of filming…
The children were kept entertained by OSIM products found in the store (our holding area), and the many interactions they received from the staff present, while waiting for our turn. It was a huge relief for me! I had been so worried they'll be restless and wouldn't want to stay!
On hindsight though, my worries were probably unfounded. Blake and Nakayla never fail to play with an OSIM product or more whenever we come across their store or road shows in the malls. It takes me forever to drag them away! I guess they played their fill that day. Haha!
I had several NG takes (mandarin isn't quite my forte), and in spite of that, Sean, the production team and Dasmond Koh, were all really encouraging. I felt bad every time I messed up, but Sean and the rest assured me I was doing great. And in a flash, we were done!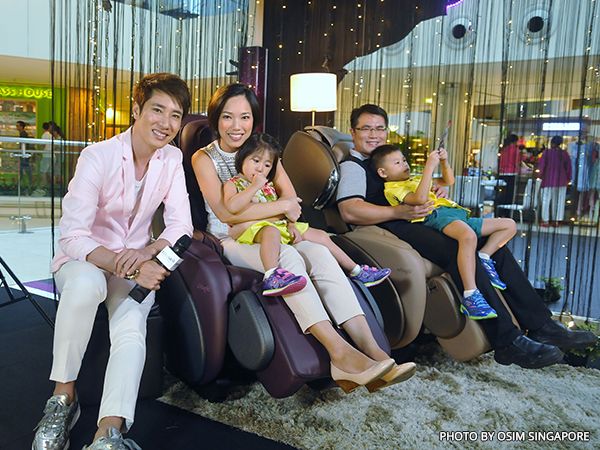 It's a wrap! For us at least 😛
And now, presenting our television debut to you…
I was also featured in one of their online videos!