Sponsored
It's been more than six months and I completely forgot I had to go for the final round of touch-up for my eyebrow embroidery. And wow, much has changed since the last time I was here!
Browtisan has further expanded, and now owns two units at Delfi Orchard Level 3 – more rooms have been added, including a really glamorous waiting area!
The touch-up this time round had Coco re-drawing some parts of my eyebrows, especially the parts that didn't manage to absorb the colouring dye as well the last time round.
She also suggested going a little thicker but I like the current thickness and mentioned that I probably won't feel too comfortable if my eyebrows were any thicker. Coco went with what I was comfortable with and as soon as we are both satisfied with the eyebrows, we proceeded to get my eyebrows touched up!
Coco was, as per usual, very meticulous. The second touch-up was similar to my first trip to Browtisan. I had to apply the full dye on my eyebrows after the embroidery is done so that my skin can absorb the colour. It was much faster though! I was in and out in about an hour!
And look! New packaging for their repair cream!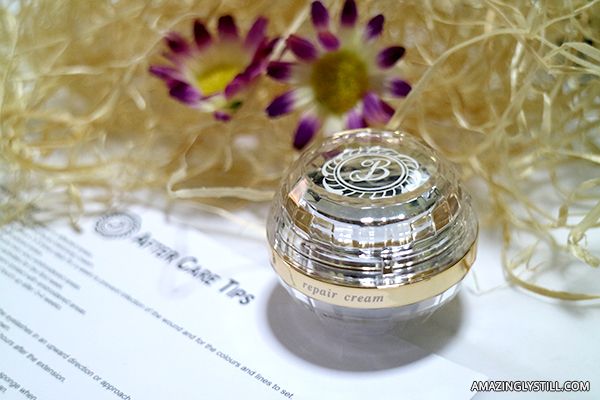 It also comes together with a card of After Care instructions on it. I was so happy when I saw that, because honestly, I completely forgot all the after-care instructions already. Haha!
Now that it has been a little over a month since my eyebrows got their second touch-up, I'm loving my eyebrows more than ever! And my beautiful eyebrows will be here to stay for another 2-3 years! WOOHOO!
Since getting my eyebrows done in October last year, it has been super fuss-free for me. Besides spending less time getting ready in the morning (it used to take me more than 15 minutes just to draw my eyebrows right!), I can enjoy all the outdoor activities more because there's no more fear that in the midst of the adrenaline high, I will wipe my eyebrows off! Haha!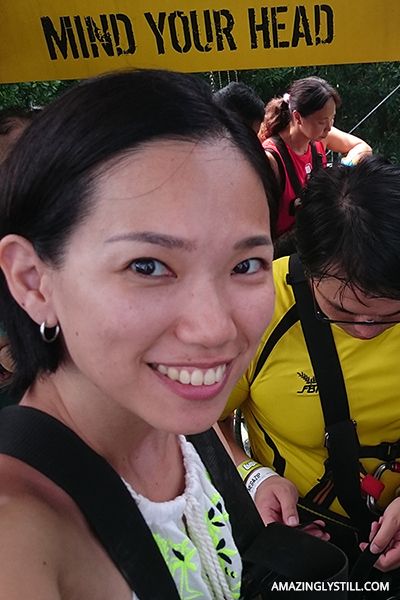 Speaking of wiping off my eyebrows, I rinse my face from time to time in the day (so oily!) which will lead to my eyebrows disappearing as the drawing will be erased off. Sometimes, I have my eyebrow pencil with me to re-draw, and sometimes, I forget to bring it out!
But in the last few months, I wash my face with water whenever I want, wherever I am, without fearing being caught without my eyebrows! Haha! So awesome!

Thank you, Coco, for giving me eyebrows and renewing my confidence and erasing all my fears of being caught with no eyebrows!

* * *
Located at:
Delfi Orchard
402 Orchard Road #03-15/17
Singapore 238876
To book a consultation, call 6235 2355
Operating hours:
Mon-Fri: 11am to 8.30pm
Sat : 10am to 7pm
Sun: 10am to 6pm
PH: Closed
Prices:
Eyebrow embroidery from $1380
Eyelash extension from $98
Disclaimer: This is part of a series of posts with eyebrows embroidery and eyelashes extensions sponsored by Browtisan by Coco for the purpose of this review.