Media Invite
Weeee! I finally got the children to go zipping with me!
But first, a quick recap.
Back in 2010, Sean treated me to a day of awesome fun at Sentosa and one of the activities we did together was Megazip!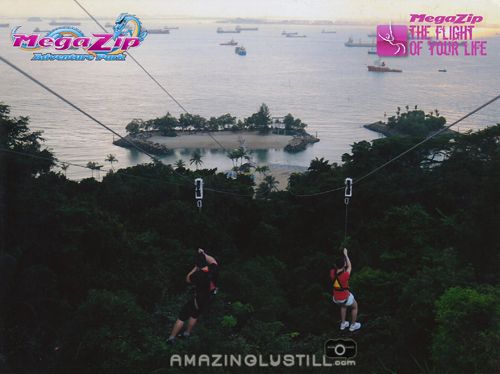 Ever since that first trip where we saw children riding in tandem with their siblings or parents, it was always at the back of my mind to bring the children along when they could. And finally, Nakayla reached the minimum height of 90cm on the dot!
Weeeee!
After a really exciting ride to the top of the adventure park on a buggy (we sat the back seats that faced the opposite direction), we queued for our turn on the Megazip!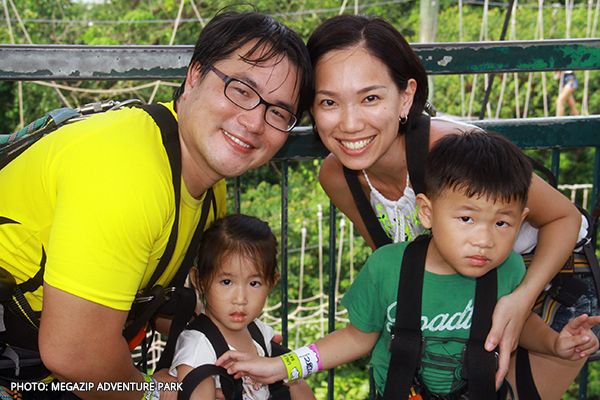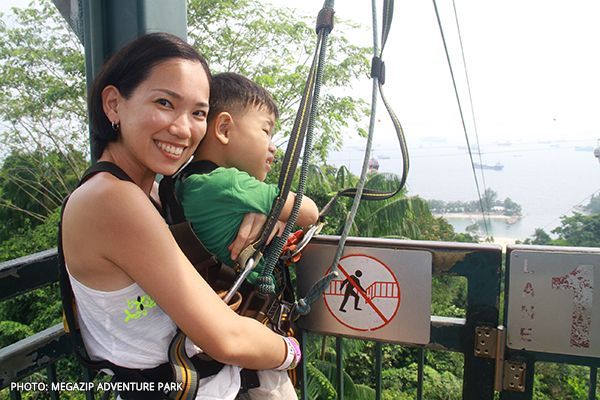 It'll be our turn soon!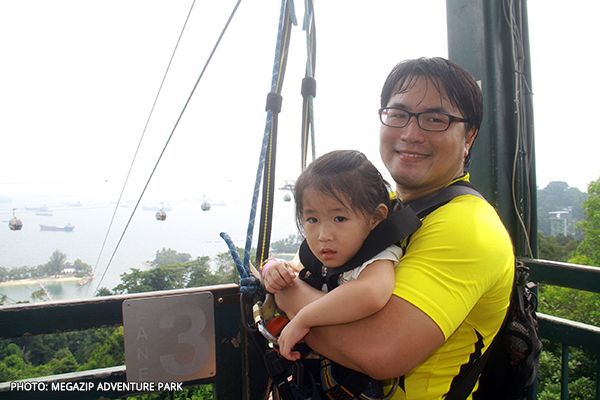 Hanging, waiting for the catch to be released!

And off we go!
Blake was initially a little scared cos he saw how high it was, but I reassured him that he'll be fine as I'll be holding him close to me. While hanging, waiting to zip our way down, Blake relaxed and said he wants to reach the Singapore flag first! That was a goal we couldn't score because our combined weight is less than Sean and Nakayla's. The heavier ones will always zoom faster down the zipline!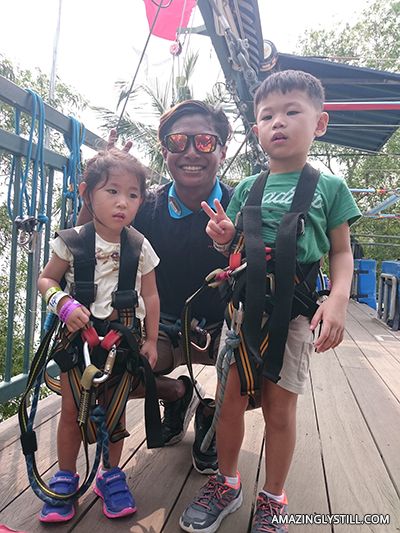 All the staff were super friendly!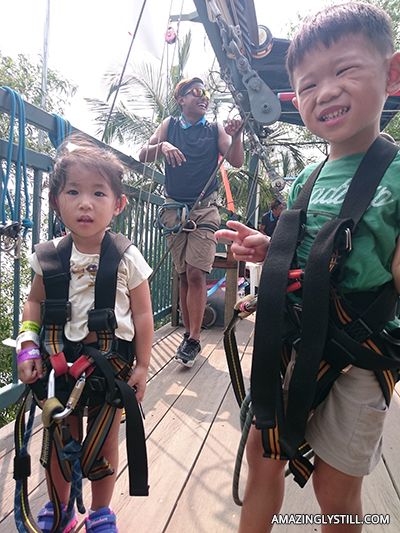 The staff were all very friendly towards the children (aside from counter staff, the rest had no idea we were there on sponsorship). They engaged the children in conversations, joked with them and told them how brave they were to go on the Megazip!
One of them even noticed Nakayla's harness was irritating her, so he readjusted everything bit by bit, and asked her after each adjustment if it was okay. Then he proceeded to double-check for Blake, in case he was uncomfortable too. Super love it when staff are extremely friendly and attentive towards children!

Yay! We did it!

"Mommy, are we done?"
"Just one more photo!"
We had a crazy amount of fun at Megazip and the children are asking to head back for more! Blake also told me he wants to try the Parajump! He saw others playing it while we were waiting for our turn. Haha!
While waiting for Blake and Nakayla to hit the minimum weight for Parajump (30kg), we shall relive our first family Megazip adventure in video!
Can't wait to return for more!
* * *
For those with younger children, you can check out their MegaBounce attraction!
Blake and Nakayla first played the MegaBounce when it was being promoted outside Bugis Junction last year.
And they went again, the week before our Megazip trip!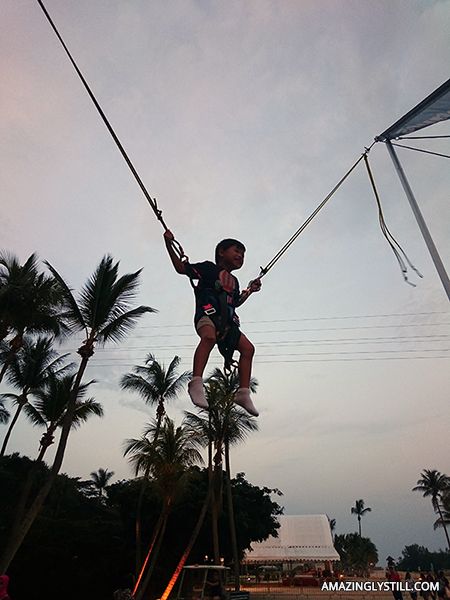 * * *
Megazip Adventure Park
Imbiah Hill Road
Sentosa Island Singapore
Telephone: 
(+65) 6884 5602
Opens daily, 11am – 7pm
For more information, do visit their official website or as listed on Sentosa's website.
Disclaimer: We were invited to Megazip Adventure Park for the purpose of this review.