The last Friday of 2016.
Usually, I'll do a video compilation of the year, but I can't seem to shake off my year end lethargy this time round. The thought of going through the thousand upon thousands of videos and photographs taken this year (not exaggerating, I have changed my 32gb SD cards so many times I've lost count) is just too tiring for me to even think beyond that.
So what I'm going to do instead, cos we all should really do a recap of the year to know just how blessed we've been, is this – I'm pulling out my favourite post(s) from each month of this year to summarize my 2016.
January
The Almost-New Chapter: It hit me hard at the very beginning of the year of the life that's to come in 2017. Blake will be entering primary school and our schedule (if any at all. Haha!) will be thrown into some kind of chaos. Should we enroll Blake into student care or should I just take a step back from my new-found freedom to be with him as he enters a new milestone in his life? It was hard to decide then, but now, it's clearer than ever that there's only one choice. And that's the latter.
February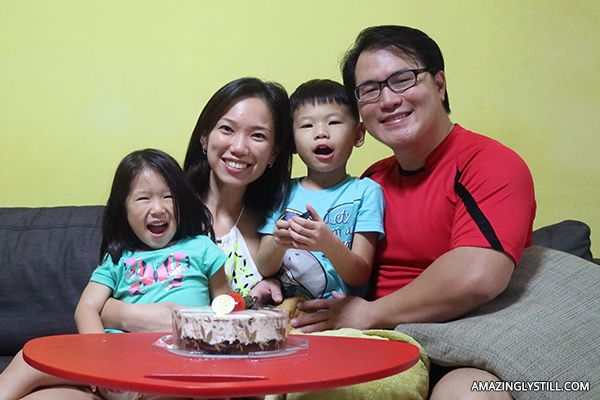 The Birthday Valentine: Just because it has tons of photos our little family. Haha. Also, for the first time in a while, the 7th day of the Lunar New Year, a.k.a. everyone's birthday, and Valentine's Day fell on the same day – 14 February 2016. As if there isn't any enough reason to buy a cake to celebrate and eat! Oh, and I've just checked the calendar. Next year, everyone's birthday is 3 February 2017. CAKE!
March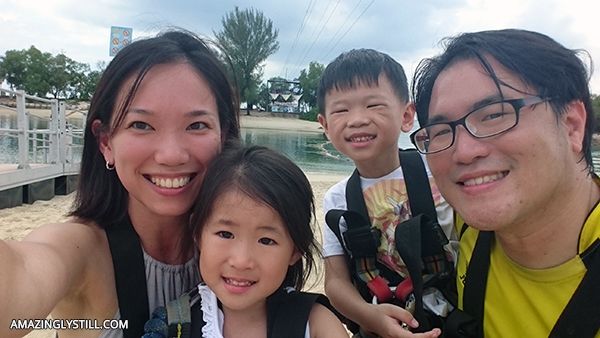 MEGA Adventure Park: Megazip!: The children challenged their adventurous side and went down the zipline with us and experienced an adrenaline rush like never before! They were scared initially, but I'm so glad they trust that it will be as fun as we said it was. Woohoo!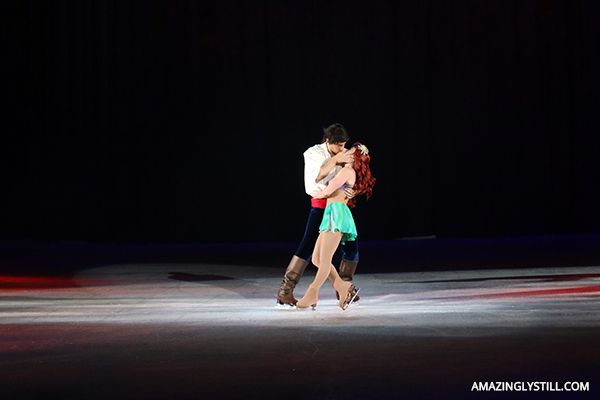 Disney on Ice: Magical Ice Festival: Another first for the children – watching ice skating when it's done well (we had a pretty failed ice skating experience a few months back – couldn't glide gracefully and fell on our butts. Haha!) and experiencing a different kind of musical, filled with some of their favourite Disney characters. It got them obsessed with ice skating for a while. They would search for ice skating videos on YouTube and were in complete awe of how everyone else seem to move on ice/ice skates like it's second nature to them.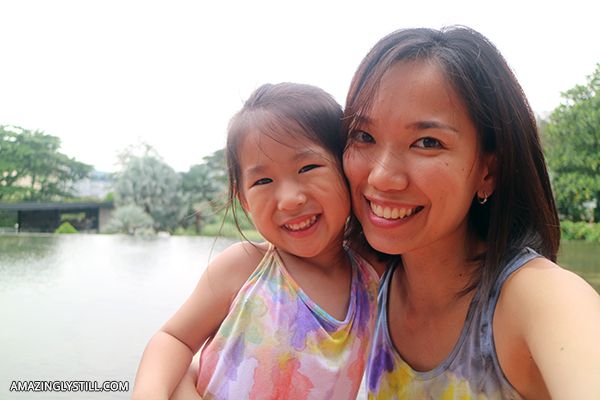 Nakayla's First Bazaar: Nakayla had been wanting to tag along to the bazaars I participated in. And I've been thinking of bringing her too. We decided to take the leap of faith and she's been following me on/off since. Some days, she's just too tired that I didn't bear to wake her up. Other times, the venue didn't seem right. She enjoys it a lot, especially when she got to participate in all the various art and crafts activities and her very favourite – feeding the fish in the pond.
April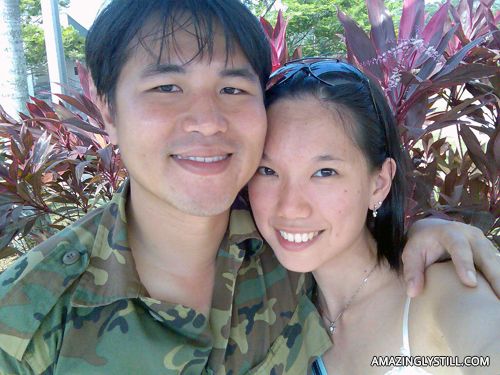 How I Met Your Father: Arguably the most comedic post I've written ever. Haha! I was deep into the sitcom – How I Met Your mother – then, still am, and can basically watch all nine seasons over and over again. It never gets old! You'd think it was an easy post to put together, but my oh my, I actually spent a really long time finding all those gifs used in the post! It got so frustrating at one point that I gave up my search and was half tempted to reuse the original post written a few years back for this blog train. I'm so glad I didn't!
May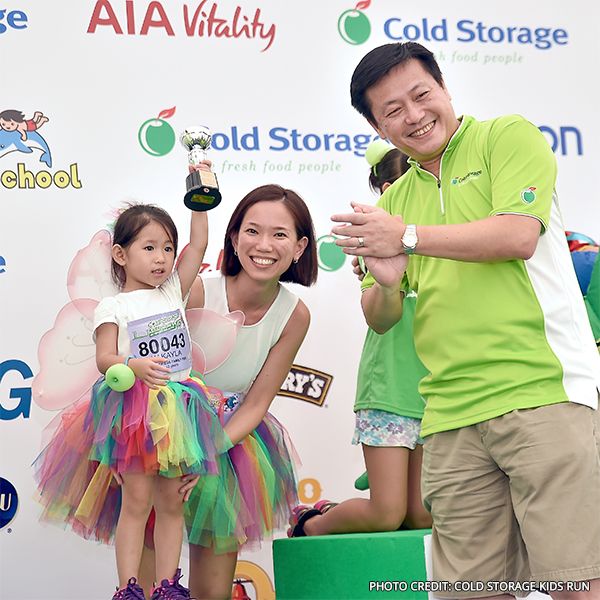 Cold Storage Kids Run 2016: The highlight of all highlights for Nakayla this year. She's so proud of winning a trophy that she keeps reminding people every now and then that she has one. And it's all thanks to the hard work of my darling Ah Soh, who not only accompanied me to shop for materials but also showed me how to put it all together! Thank you, Irene 😘 It was also then when we tried to become YouTubers as a duo – Ladies of Leisure. But it's tough guys, it's tough. When we really become full-fledged HDB tai tais, we'll try it again.
On a more personal note, I did my very first interview, as an interviewer!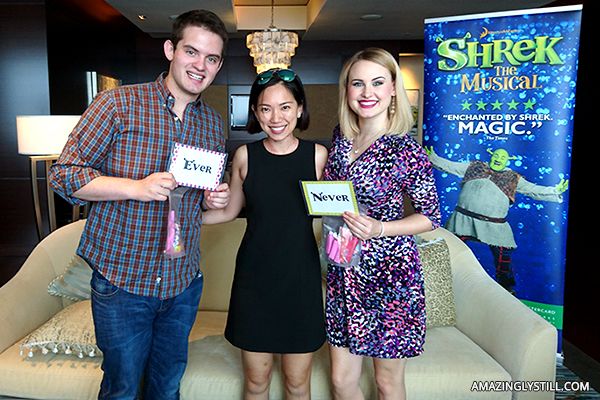 My First Interview: Shrek the Musical: I still remembered how I had prepped everything days before the interview. Bought snacks for them to try, did my research on the two leads, printed out game cards and writing/re-writing my questions, memorising the questions and flow of the interview without looking at my notes much… It was all seemingly perfect until that morning itself, when I realized I forgot to put my SD card back into my camera and I have no spare ones! The horror! 😱 I have since bought more SD cards and carry at least two spare ones in my camera bag. I'm never repeating this rookie mistake again!
Seorae: Korean Charcoal BBQ: The month of May also brought together the Cafe Hopping Trio, or as Lin Ying likes to put it – So Amazingly Bums. Haha! It was the start of a beautiful friendship. Food brings people together, and the like-minded ones even closer!
June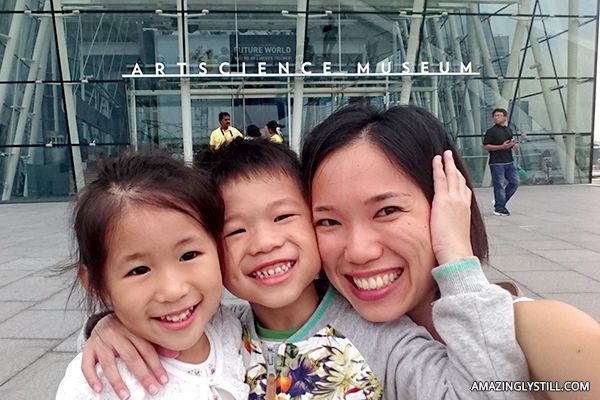 Art Science Museum: Future World: What was originally supposed to be a day of doing nothing at home when the children's school closed for the day, turned out to be the start of many mommy-kids outings for the year. I got a kick to get off my lazy bum when a few moms shared their experiences with me in a group chat. It also helped that Art Science Museum had a promotion for Friday visits too. Haha! And after this one trip out with the children, many more were taken throughout the year, with our latest being a trip to Pokemon Cafe yesterday:

July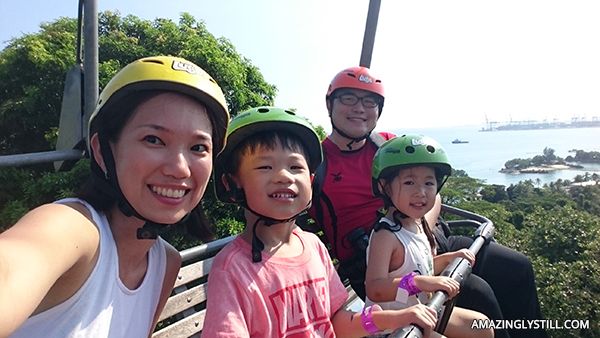 The Whole of July: This entire month is going into the list because it's my birthday month! Haha! On the day we spent celebrating my birthday at Sentosa, we visited S.E.A. Aquarium followed by some good food at Sandbar Singapore and finishing the day of my birthday celebrations at our favourite thing to do in Sentosa – Skyline Luge!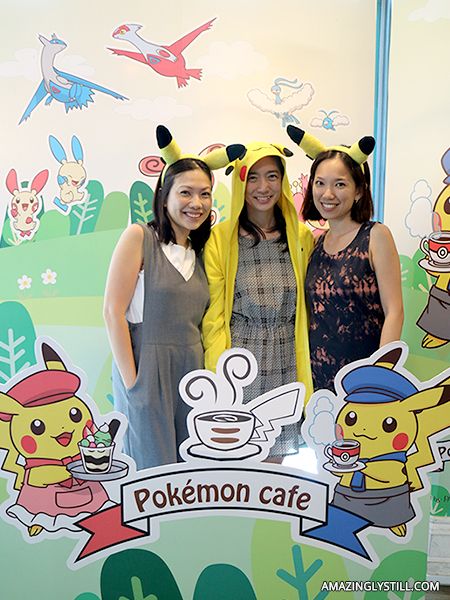 Pokemon Cafe Singapore: On a day that wasn't spent celebrating my birthday, but my geeky side, we were at Pokemon Cafe! Yes, yes. We're onto themed cafes too, and there's more to explore as the cafe hopping trio in 2017.
August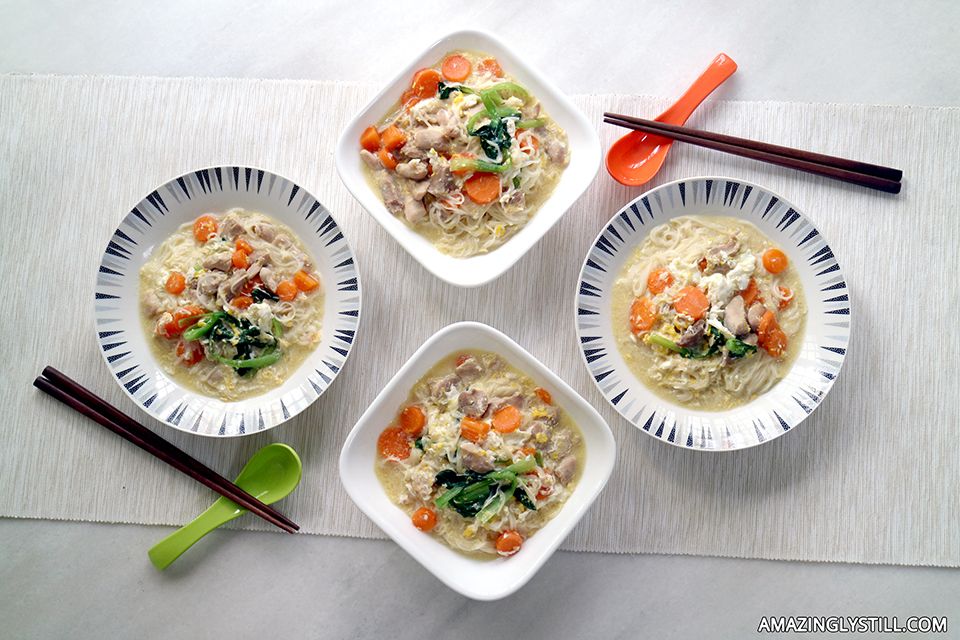 Challenge Accepted! Cooking on a Budget: I took part in my first ever cooking challenge to show the world that I can do basic cooking, after stepping into the kitchen to prepare dinner for the family on a mostly daily basis, barely eight months into it. Haha! It was tough, I'm not going to deny. Tough because I suddenly had to make the food healthier by incorporating more vegetables and taking into account our family's food preferences without repeating the same dishes.
Perfectly Imperfect Photos: We also took our annual family photos at a new location, and finding out what a mosquito paradise Fort Canning Park is. I've learnt to appreciate every photo we take as a family, reminding myself that not everything is picture perfect all the time. As long as we're all in it, and there are no photo-bombers, it's good. Though I still wish we can take at least one good photo on first try, instead of having to repeat it a couple more times before we give up. Haha!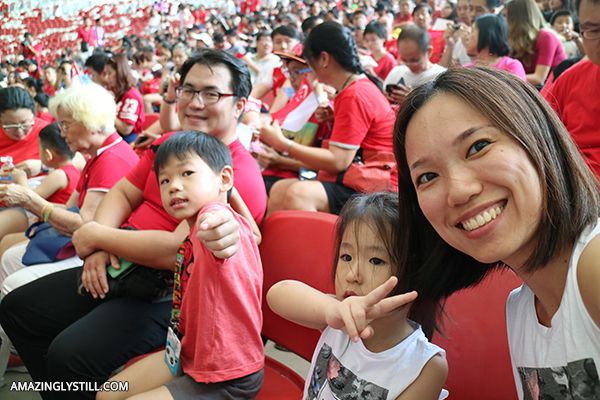 NDP2016: National Education (NE) Show: Thanks to my sister's mother-in-law, we were given a chance to watch the National Education Show, similar to National Day Parade, for the first time! The children were super excited and were super hyped about the nation's 51st birthday. I remember how they continued singing the various National Day Songs in the days that followed and after the actual National Day Parade.
September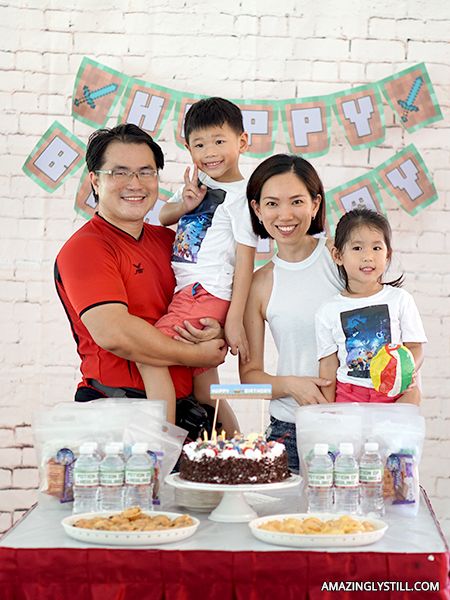 Blake is 6: Blake turned 6! I can't believe my baby boy is now six! SIX! He has become such a gentleman that cares for everyone near and dear to him, especially mommy. Haha! He has his moments too, but I'm so glad that as a whole, my baby boy is how I had hoped he'll turn out to be when I first held him in my arms. And I hope he will continue to be the way that he is now throughout his life.

Friends of Wildlife: September also marked the start of the many trips to the various Wildlife Reserves in Singapore (WRS) with the purchase of our annual membership! I think we have combed every part of the Singapore Zoo, Bird Park and River Safari many times over! I guess it's only the Night Safari that we have yet to explore as it's too dark, and I don't like the dark very much. Hehe.
October
Pokemon Go, We Go: There's a stigma behind Pokemon Go players. Everyone assumes we're all mindless zombies controlled by a game. Truth is, any game can turn anyone into a mindless zombie if one is addicted. One thing I know for sure is that the toilet hoggers are definitely not the Pokemon Go players. Haha! And yes, we're still playing the game.
November
Nakayla is 4: She's grown so much over the last year that I sometimes wonder, where did that sleep-loving, quiet-until-I-forget-she's-around baby girl suddenly disappear to? She's so dramatic nowadays and her constant chatter reminds me that she's there. Haha! What a complete opposite from her first two years! The one thing I'm glad that stayed… Her ability to sleep in an instant, especially while traveling from one place to another. Hehe!
December
And the last month of the year… I must say, this post has been really fun to write. It took me a lot longer than I anticipated as I was looking through all the posts I've written in the past year to put this together. It brought back memories of all the different moments we shared as a family, and with our extended family and friends.
While I'm unsure of the year ahead of us, with changes to our lifestyles coming up, I'm definitely looking forward to making more memories and experiencing more firsts with my family and friends. That's probably the only new year's resolution I'll make. And I intend to keep it.