I never had to deal with school holidays up until this year as the children were in childcare for their preschool years. The first term break – March school holidays – went by pretty fast as our days were filled up unexpectedly fast, with the highlight being Disney on Ice.
Then came the June holidays. Instead of packing it with activities from start to end like before, I decided to spread everything out. Some days were spent lounging at home in our pajamas, while others, we were out from sunrise to sunset!
For the upcoming September school holidays, I have tons of ideas because it's Blake's birthday week! But I have to remember that I'll be on my own with two still pretty young children so I can't get too crazy. Some plans have to be shelved for when the children are a little older (e.g. exploring Pulau Ubin. I expect it to be a bit crazy with both kids on my own!), but here's what I've got so far that I believe is manageable on my own!
Note: I only made plans for the 5 weekdays of the school holidays as I assume everyone's weekend activities will either remain pretty much the same throughout the year or special plans with the family has already been made in advance, like us.
Day 1: Singapore River Cruise
This has been on my to-do list with the children since the June school holidays. I'm pretty sure they've seen bumboats before but I've never really asked them if they're interested till then. They said they were keen, so I told them if the weather permits, we'll go!
And maybe, if they're okay with the bumboats, we'll go for an upgrade during the November/December school holidays – Duck Tours!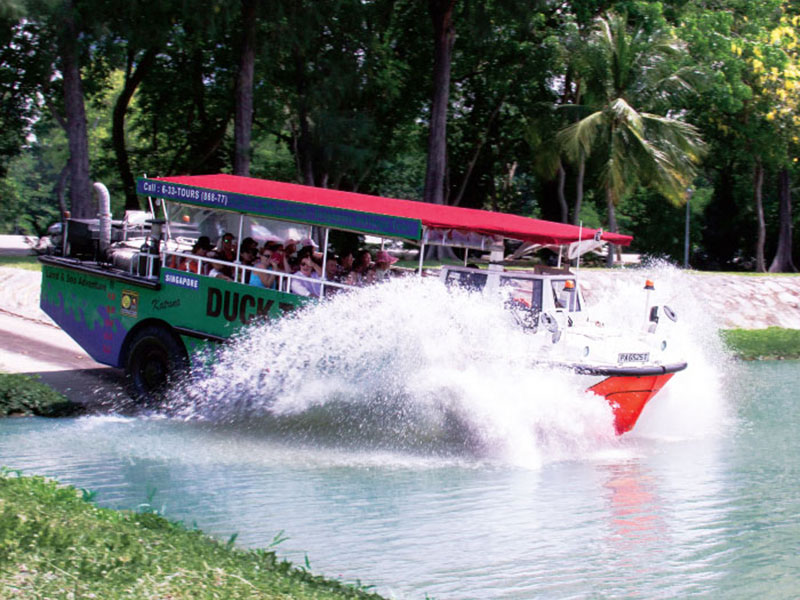 Image Source
Wet weather alternative #1: Visit United Square for their Jungle Book 'Live' Show
Wet weather alternative #2: Art and craft sessions at home – water colouring, pixel art, whatever floats our boat!
Day 2: Swimming
I like to set aside at least one day to be spent at the pool during the holidays. It's a great way for the children to play without me having to do much. Haha! Perfect for when the children just wants to splash around till they get tired!
Wet weather alternative #1: Call my mom for help and, hopefully, head over to the indoor swimming pool!
Wet weather alternative #2: Visit Singapore Sports Museum. We haven't been there before!
Day 3: Gardens by the Bay
A trip to the gardens is a definite for us because the children and I are all Friends of the Gardens now! And as much as I enjoy my time alone with the flowers, I like bringing the children down to appreciate a little nature in a fully air-conditioned environment as well. Haha! The changing themes also makes it feel like we're being transported to another place!
Day 4: Singapore Science Center and Snow City
Ever since our visit in June, the children have been telling me that they want to return to play with the butterflies and snow. It's relatively far from where we live (we stay east side), so if we're heading down, we're spending the whole day there! Haha! I might even throw in KidsStop for them too.
Day 5: Stay-home Movie Day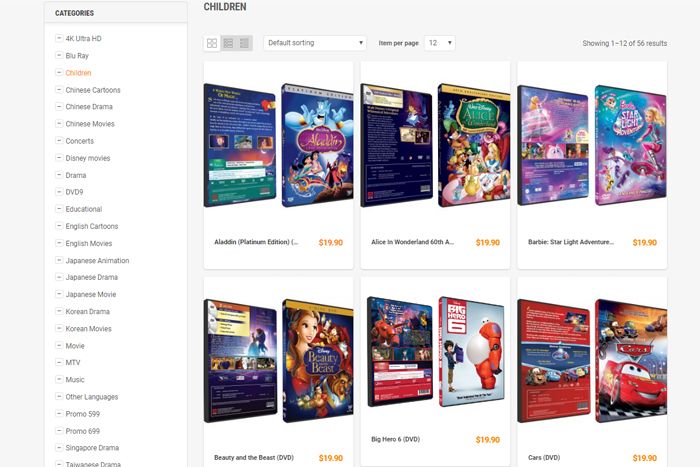 Screen grab via Poh Kim Video
The day after a full day out, I like to chill at home with the children. We might head out to grab a DVD or two and pack some food and snacks home (if we didn't do it beforehand), but we're basically homebodies for the day.
Note to self: Stock up on movie DVDs, food and snacks before the holidays so we're self-sufficient and don't have to head out at all on chill day!
From the looks of it, I think the September school holidays will zoom right past us. Haha! But hey, it's my baby boy's birthday week, so I'm going all out to make it the best week for him before the start of term 4!