Media Invite
Last year, we attended our first Safari Zoo Run and was a tad disappointed to discover that the Night Safari wasn't included in the 2.5km fun run route. This year, we returned a little wiser and went for the 5.5km route so that we can visit Night Safari in the day!
Similar to last year's race, the four animal icons – Ah Meng the Orangutan (Singapore Zoo), Sunny the Hornbill (Jurong Bird Park), Chawang the Sumatran Elephant (Night Safari) and Canola the Manatee (River Safari) – helped to spread the conservation message at Safari Zoo Run 2018, each representing an endangered wildlife species that Wildlife Reserves Singapore would like to raise awareness for. You can read more about it in my earlier post here.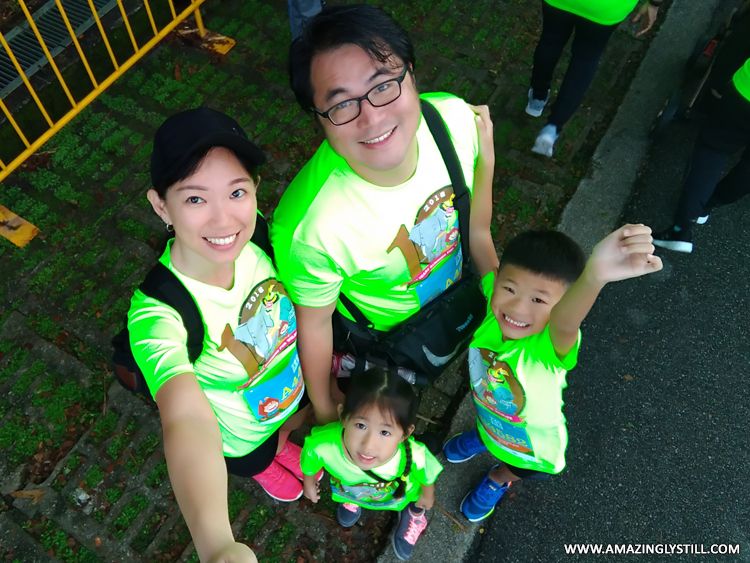 And just like last year, each of us also retained our support for the animal icons, with the husband on Team Canola, Blake on Team Sunny, Nakayla on Team Chawang and myself, Team Ah Meng.

All set to kick-off our first race of the year in our Skechers!
As the children have never gone such a long distance before, we had them alternate between walk and brisk-walk throughout the race instead of running or jogging. We had to make sure we pace ourselves well in the run so the children won't suffer a burnout. And of cos, we took photos along the way! Haha! Those were pretty awesome rest stops!
And now, I'll bombard the rest of the post with photos in chronological order!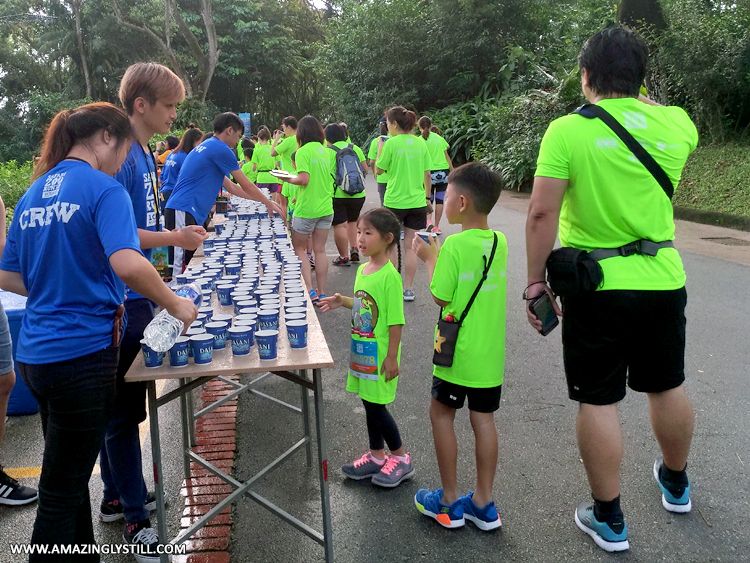 There were several water points along the way, offering both plain water and isotonic drink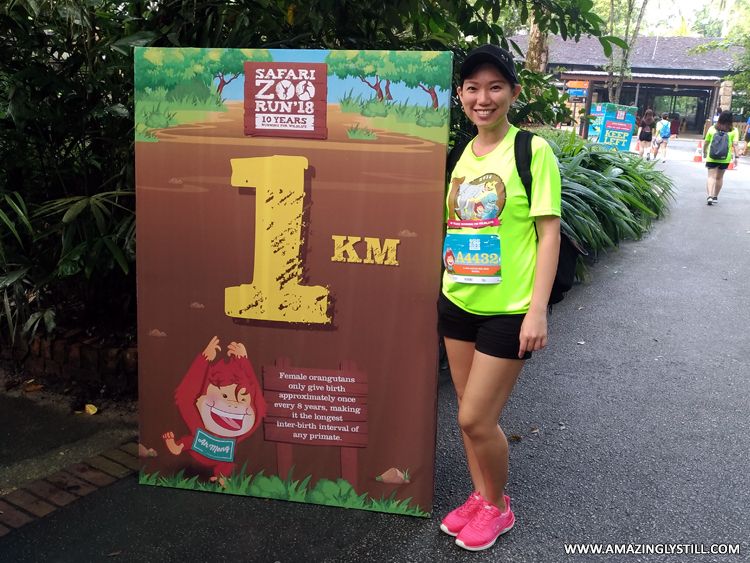 Walking with complete ease in my Skechers Orbit Flying Fleet 😍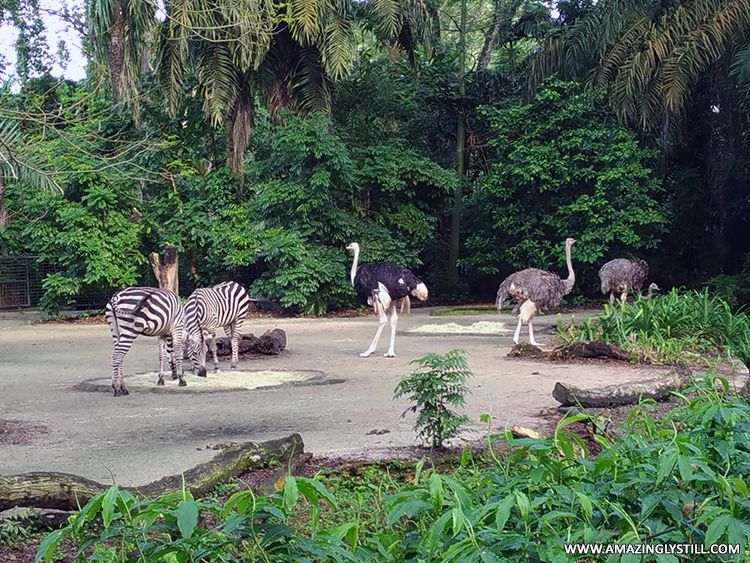 The zebras and ostriches were up early for their breakfast!

Nakayla had no trouble keeping up in her Skech Appeal 2.0 High Energy 😊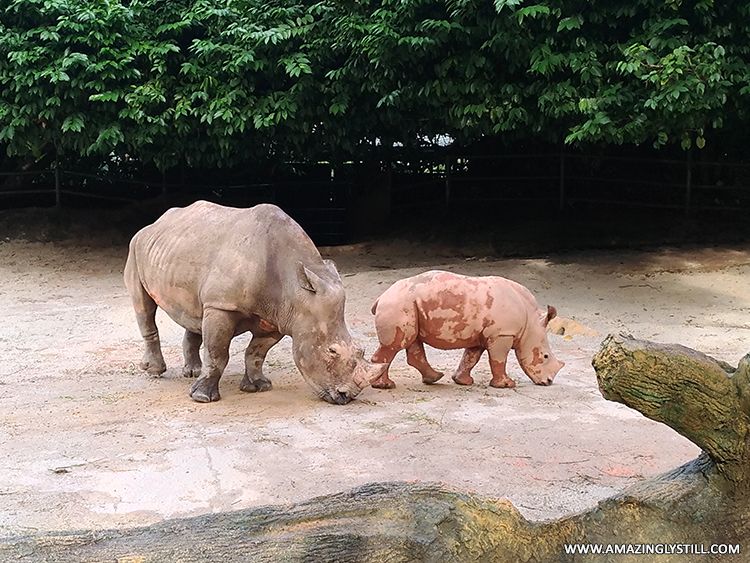 Baby Rhino!

The hubs had walked comfortably through Night Safari in his Skechers GoRun 400 😄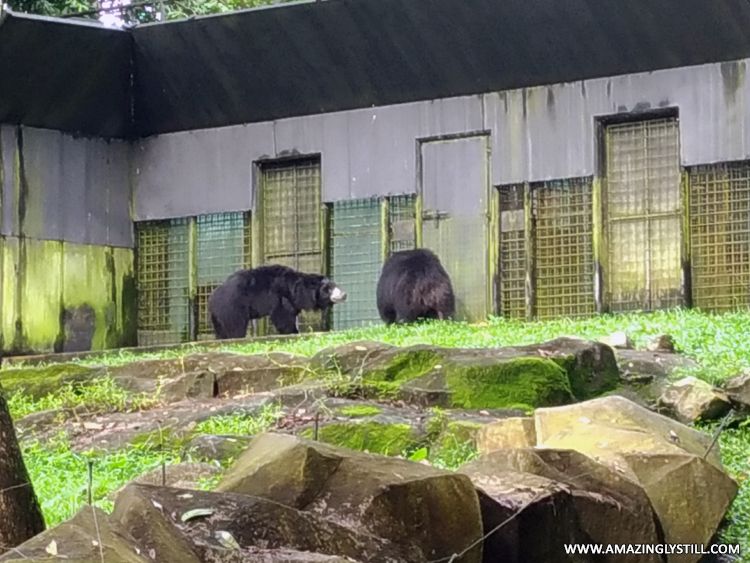 I initially thought these were Sun Bears, but they're actually Sloth Bears.
We saw one of them standing up and punching its friend at one point!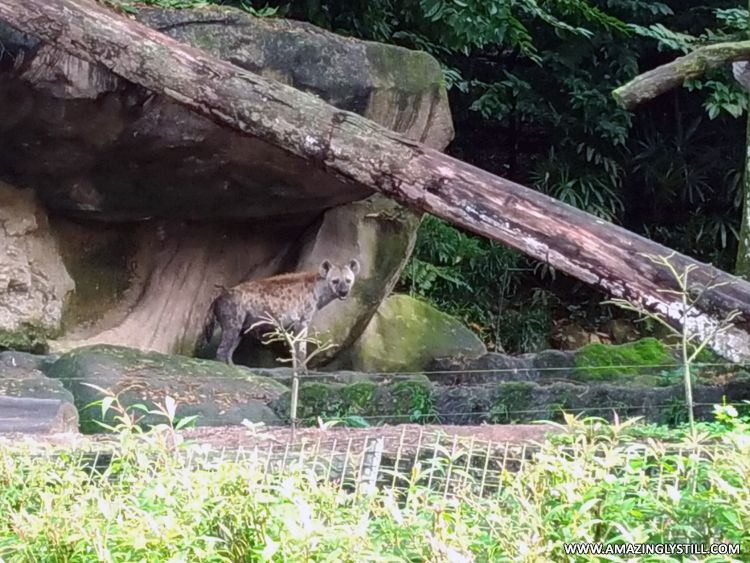 Spotted Hyena!

If I remember correctly, these are Mountain Lions. Do correct me if I'm wrong!

Blake was kept stylishly comfortable in his Skechers Kinectors Nanovolt 😎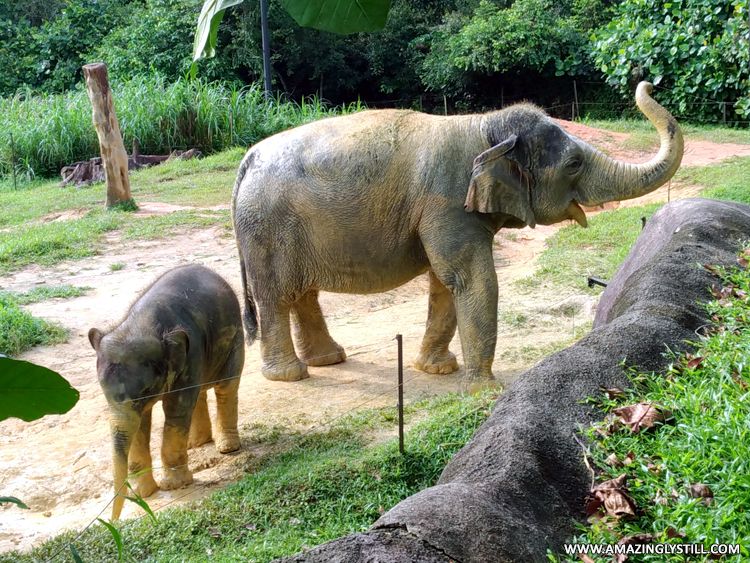 Baby Elephant, Neha and her mother!
We assume this is the mother cos she kept following this particular big elephant around.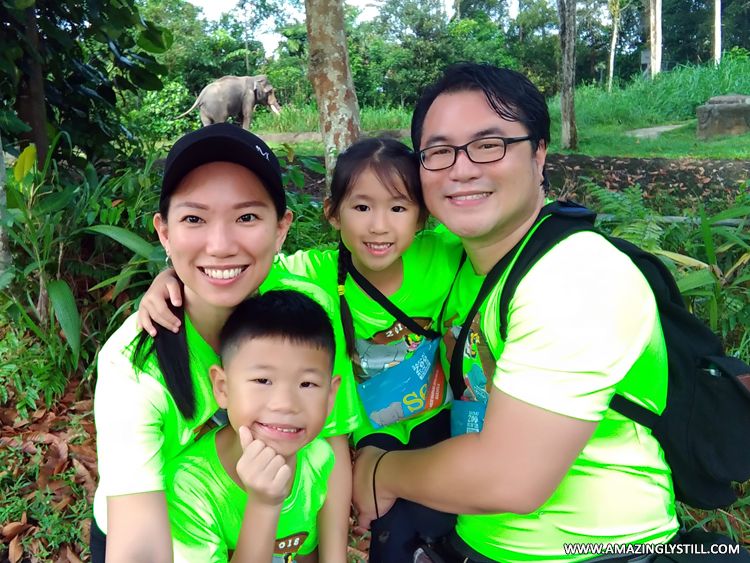 I was so sure this was Chawang until we saw the real Chawang later. Haha!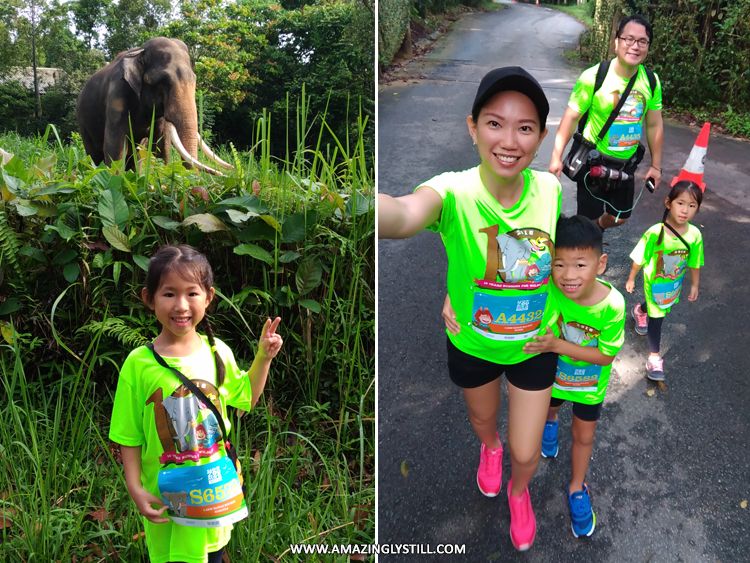 On the left: That's the real Chawang with long tusks and standing super near us!
On the right: We found ourselves all alone at one point!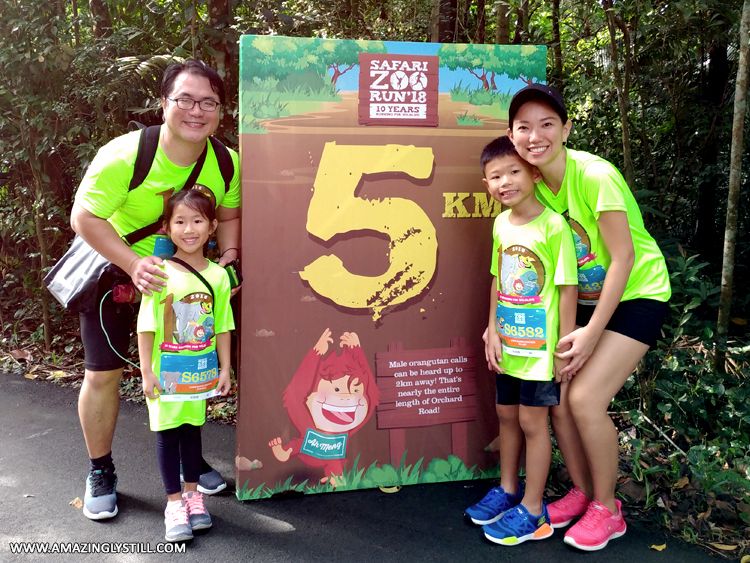 We're almost done with the run!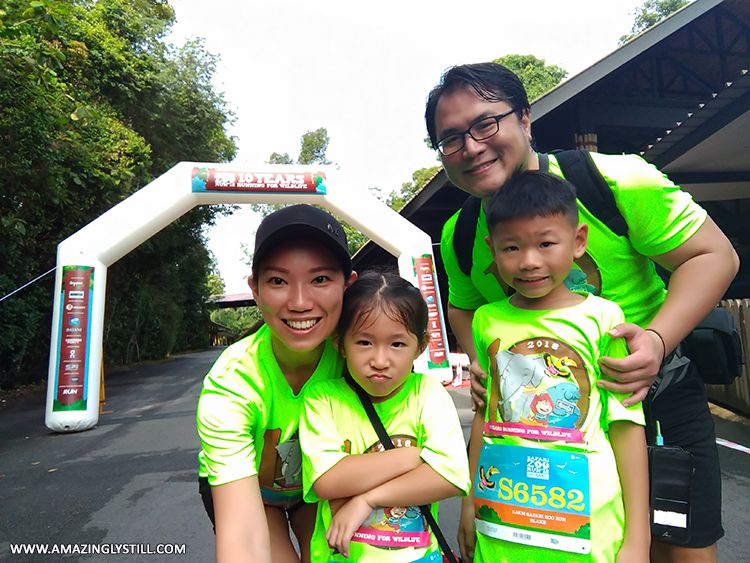 Nakayla was in denial that the 5.5km route came to an end. She wanted to see more animals!
She got her wish when we visited River Safari after, cos it's free entrance for all race participants.
Oh, and I'd just like to note that the Braised Beef Ramen at Mama Panda Kitchen is mad awesome!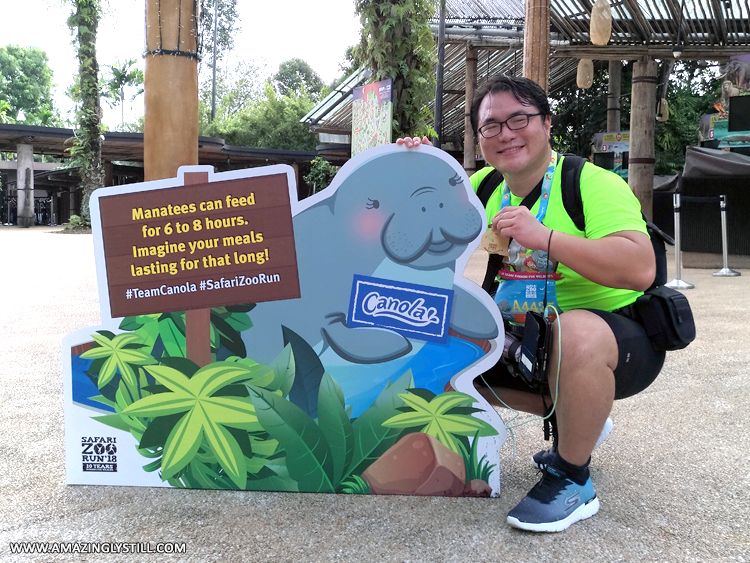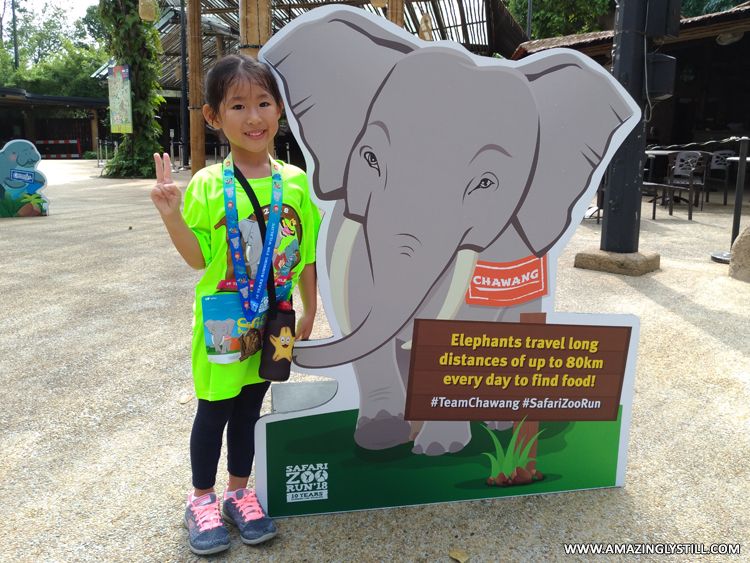 Grabbed some souvenir along and after the run! Hehe!
The 10th edition of Safari Zoo Run had been an amazing experience for us! Besides the fact that we got to visit Night Safari in the day, we also had an amazing family bonding time. You wouldn't believe the number of corny jokes the children and us had along the route!
My favourite has got to be when Sean said the hyenas were looking at their breakfast, and Blake walked away declaring, "Bye. Breakfast is leaving!" Haha! And somehow along the way, we were all assigned with a specific course – Nakayla as appetizer, Sean as main course, I'm side dish and Blake's dessert. Haha! Early in the morning, and we're so full of happy nonsense. Haha! LOVE IT!
* * *

One of the photographers caught us on camera! Yay!
Disclaimer: We were invited to the Safari Zoo Run for the purpose of this review. Skechers have also kindly sponsored our shoes for the run.