Media Invite
… And we're back again!
Last year, I participated with Nakayla. But this year, I went with both my babies and mom! 😀
Everything started off great from the night before. Blake and Nakayla fell asleep before 9.30pm, and both woke up feeling all excited when I announced that I was bringing them out! Haha.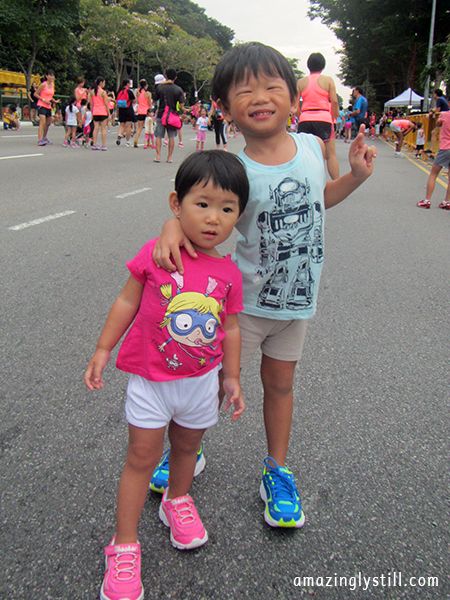 Brother and sister in their first race together!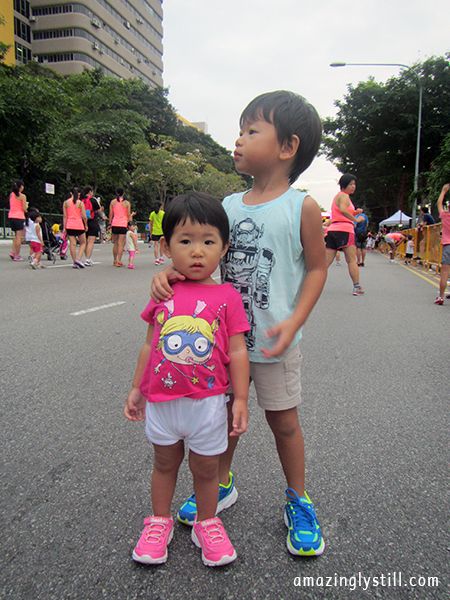 How cool are their shoes? Love the bright colours! 😀

Got my mom to join us too!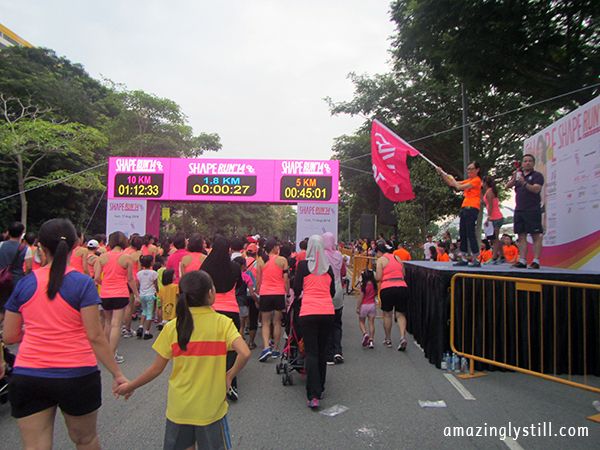 And we're off!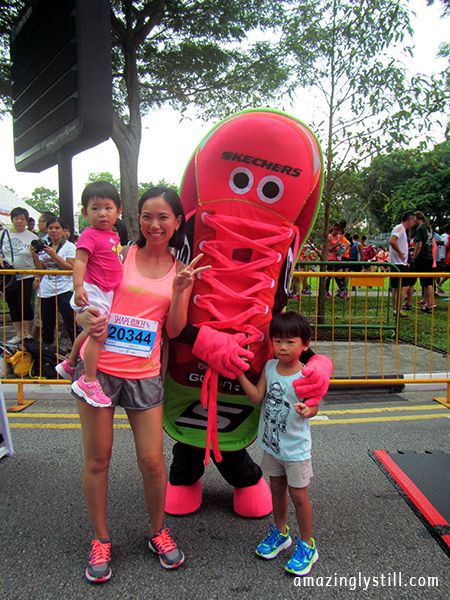 Only to stop after crossing the starting line to snap a photo with Skechers' mascot… Hehe!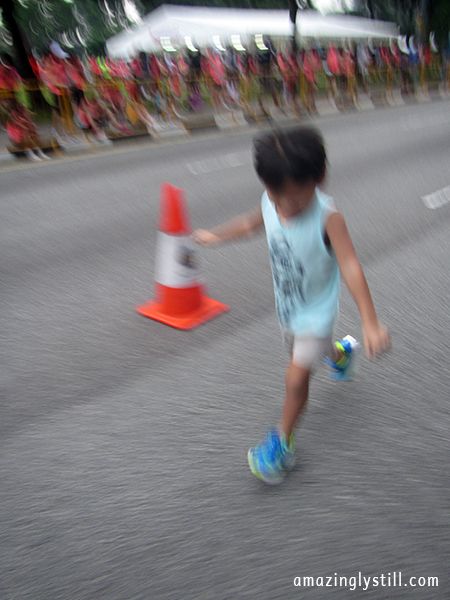 Blake was super excited to be running in a race!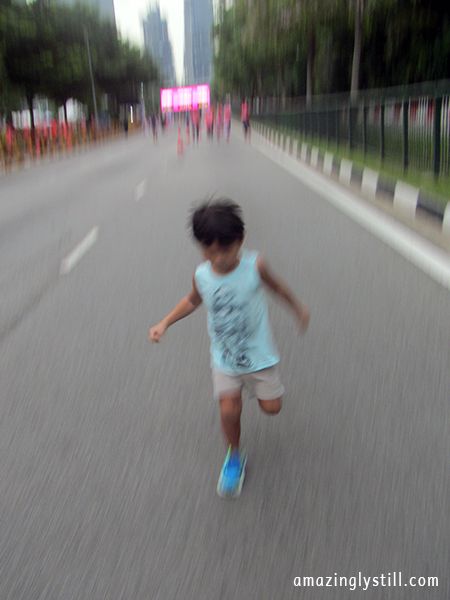 Blurred shots cos I was running backwards and trying to keep up with his speed!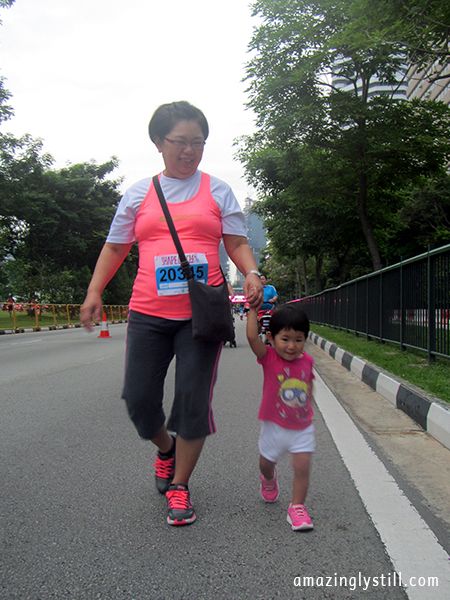 She's so happy to be running!

"Say cheese, Blake!"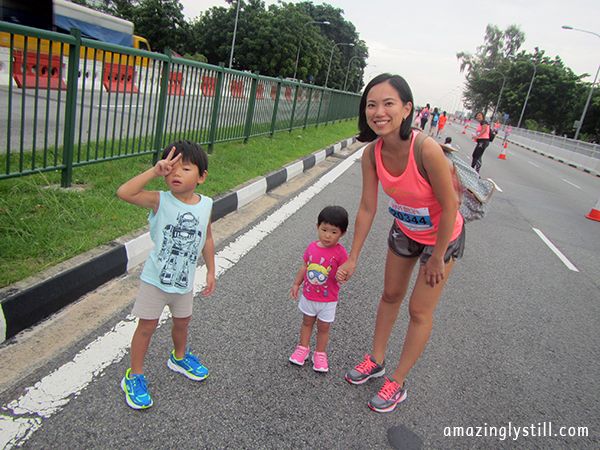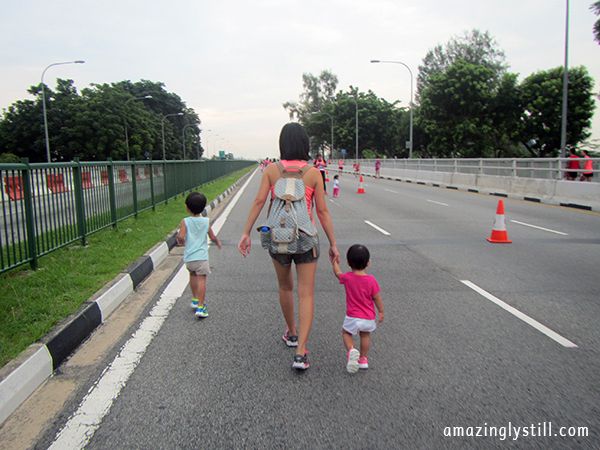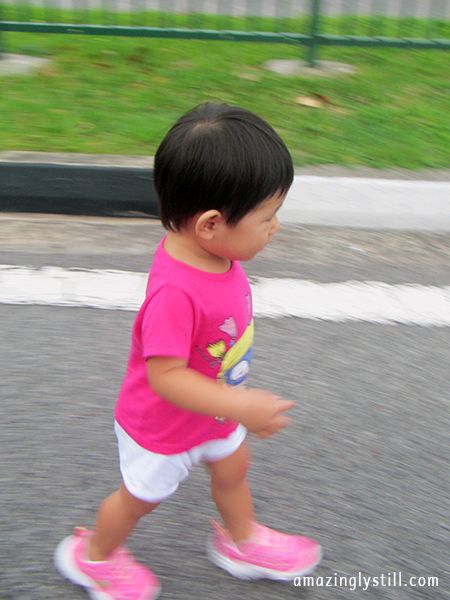 "Go, Nakayla, go!"
In all their excitement, both Blake and Nakayla ran faster than they normally do and fell – not at the same time, about a minute apart. Blake got scratched pretty badly, but luckily, there was no blood. Nakayla barely had any visible signs of ever falling. Phew!
But because of the fall, Blake started to get a little cranky. I don't blame him though. I would feel horrible if I fell that hard on the roads too.
I have to admit, I was a little frustrated when he told me to stop moving multiple times. But seeing how he wasn't exactly throwing a huge tantrum and still following me whenever I moved forward, I tried my best to lighten up his mood. In a bid to do so, I got my mom to go on ahead with Nakayla. This way, I can focus on my boy and no one else.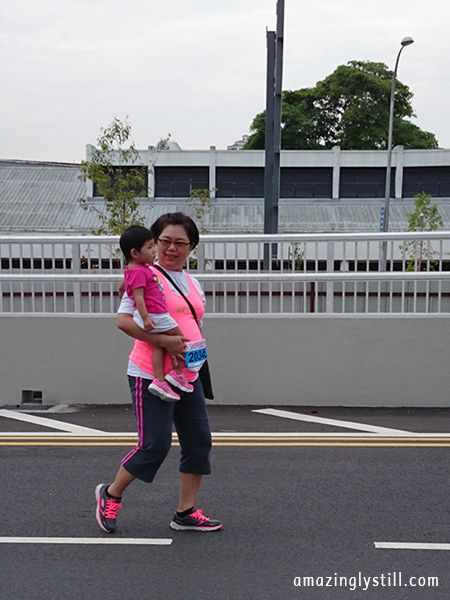 And then we saw my mom and Nakayla on the other side!
They sure move fast!

While we took a leisure stroll back to the finishing point…

So since we're moving so slowly… Hehe!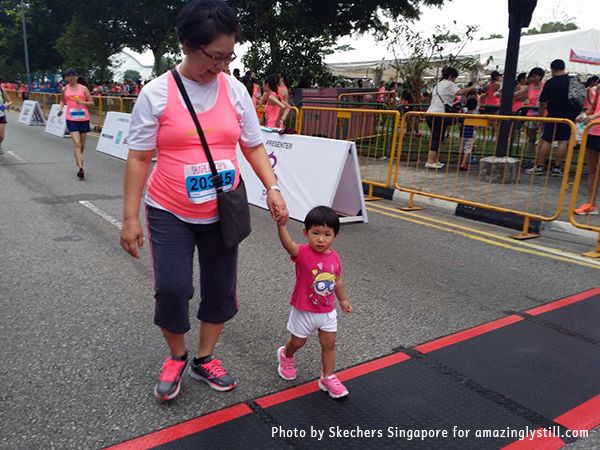 Crossing the finishing line!
According to my mom, Nakayla walked/ran the rest of the stretch towards the finishing line. And in doing so, the little girl was cheered on by the many spectators and organizers for job well done! All eyes on her, alright! 😀 So proud of my little girl!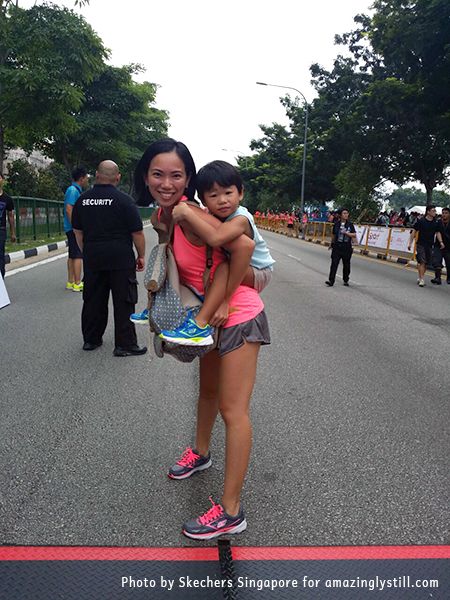 Finally… it was our turn to cross the finishing line!
In our mother-son half-stroll-half-piggyback 1.8km walk, we clocked in at 38 minutes. Haha!
That 38 minutes was pretty well spent though, if you ask me. I got to piggy-back my boy, something he rarely let me do, and we had conversations along the way that was pretty special and we're keeping it to ourselves 😛
After the race, we received a special goodie bag each from Skechers, which made the children super happy!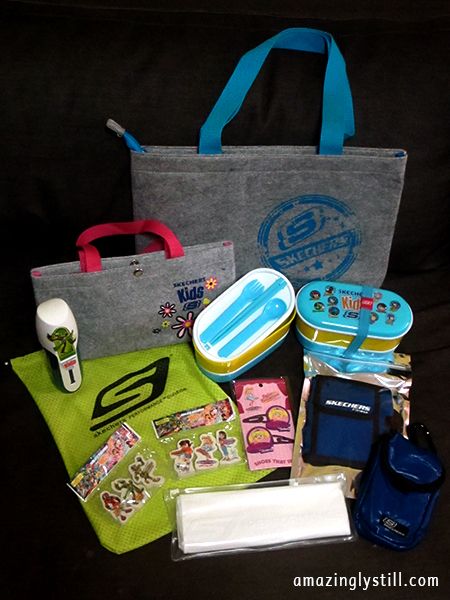 How awesome are these Skechers goodies!?
There's the Performance Division Instacool Cooling Towel (which according to my mom, is really good), running accessories, lunchboxes for the children (complete with cutlery!), a box of colourful marker pens, erasers, hairclips… There's so many! It sure made everyone very happy today! 😀
Initially, we thought about foregoing the collection of the medals. The queues were way too long and the droplets of rain we felt didn't help either. But while exiting, we walked past the collection point again, only to find that all the queues were gone! Haha! Oh, what luck we have 😛

Me and Mini Me medals – how cute are the mini medals?
I gotta give it to the organizers this year. The thoughtfulness that went into this year's Me and Mini Me category, the added touch they had for the little ones, was impeccable. Other than the mini medals, they also had mini race tags!
Unfortunately, both my children didn't get their mini race tags.
This mountain tortoise mommy of theirs didn't even realize there was such a thing until just before flag-off! But it's ok. The mini medals are good enough!
Now, if only they have cute little runner's top for the little ones too… That'll be perfect!
Disclaimer: This is part of a series of posts with shoes received from Skechers Singapore for the purpose of review and invitation to run in the SHAPE run. Registration fees for SHAPE run was also paid for by Skechers Singapore.