Sponsored
I returned to iFly Singapore again! And this time, I went with my siblings!
With all of us at different life stages now and having different responsibilities – school, work, family – it gets really tough trying to meet up and have fun. And this particular trip took us a few months to materialize due to our conflicting schedules! But, we were determined to make it work. After going back and forth with all of our schedules, we finally found a day. YAY!
And just like the first and second time I visited iFly Singapore, I was equally excited at my third – so excited about flying again that I couldn't sleep the night before!
Upon arrival, the first order of business will be filling up the forms, followed by watching the introductory video, meeting with our instructor and practicing the correct flight position. Pretty standard stuff.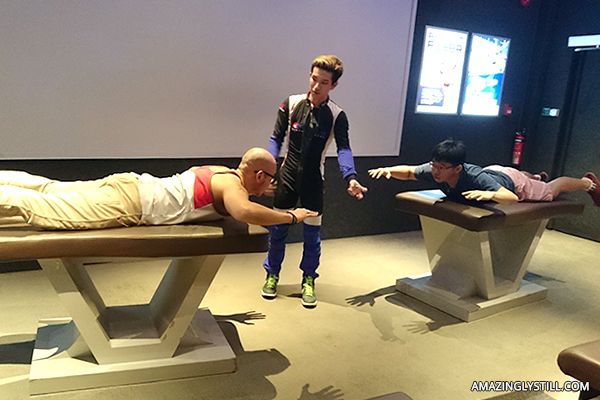 Then we got suited up and it's time to FLY!
The photos below are in the order of who went first: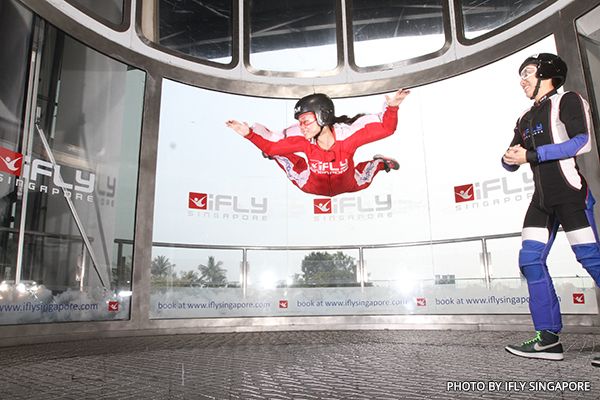 My youngest sister, Sonia.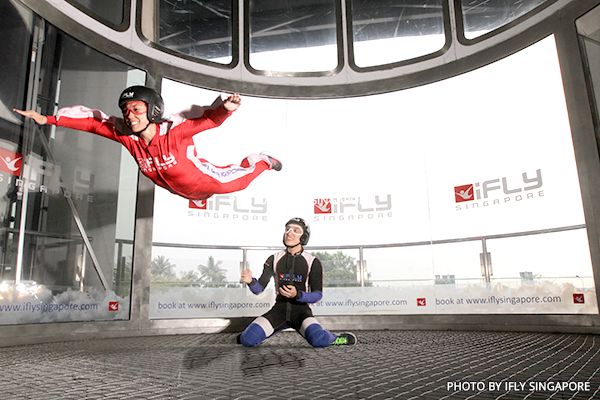 Yours truly.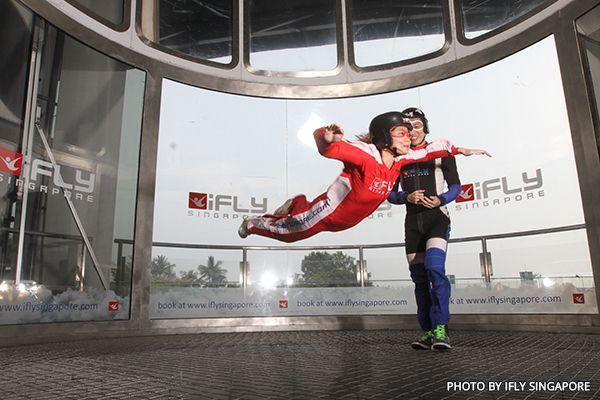 My elder sister, Clara.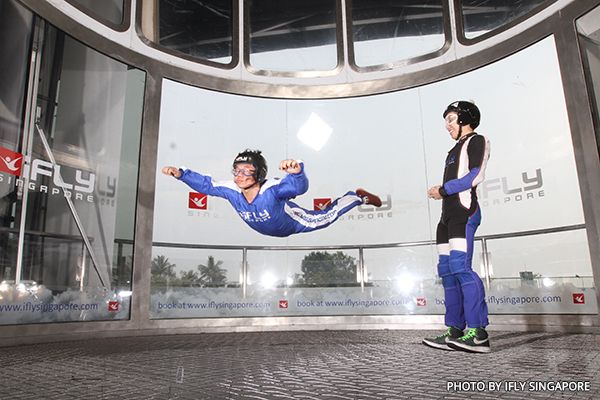 My younger brother, Felix

My brother-in-law, Nelson.
I don't know how we got into this order, but I remembered a lot of, "You go first.", "No! You go first!" and us pushing each other to enter the flight chamber first. Hahaha!
Now that you know the order of who went first to last, watch the videos from our two flights and see how we fared!
There's something I really have to add.
Our instructor for the day, Daryl, was superb. Not only did he make sure the wind speed was adjusted according to our size, the amount of confidence he had in all of us was unbelievable. Daryl gave us as much solo air-time as possible, making sure that we all got to fly unassisted for as long as we possibly can. This made the experience especially memorable and fun! It also helps that he was constantly smiling and keeping the mood uplifted. The instructor you get will really make or break the experience at iFly Singapore!
All in all, I'm really glad for this opportunity to be adventurous with my siblings. I think this is the first time we spent the day doing and experiencing something together, as opposed to our usual find-a-cafe-sit-and-chat! My parents were also really keen on listening to our experience – my mom was wondering if my elder sister's injured hand got in the way (it hurt, but was bearable), and my dad was talking about the physics aspect of it. Haha!
Speaking of which, iFly Singapore do conduct educational tours around their facility, which includes flying and backstage tour, explaining the secrets and physics behind indoor skydiving! How cool will this be for a school excursion?!
Thank you for the amazing time with my siblings, iFly Singapore!
* * *
iFly Singapore
43 Siloso Beach Walk
#01-01 Singapore 099010
Tel: +65 6571 0000
Located right next to the Beach Station at Siloso Beachfront in Sentosa
For enquiries regarding their educational tour, you may wish to email them at education@iflysingapore.com
Operating Hours:
Mon, Tues, Thur-Sun: 9am – 9.30pm
First Flight: 10am / Last Flight: 9.30pm
Wed: 11am – 9.30pm
First Flight: 12pm / Last Flight: 9.30pm
Disclaimer: My siblings and I were invited to iFly Singapore for the purpose of this review.