The first and last time we visited River Safari was back in 2013 when Nakayla and I followed Blake on his school excursion. Sean has never been to River Safari before, so when the opportunity came a knockin', we planned a family trip down!

Manatees!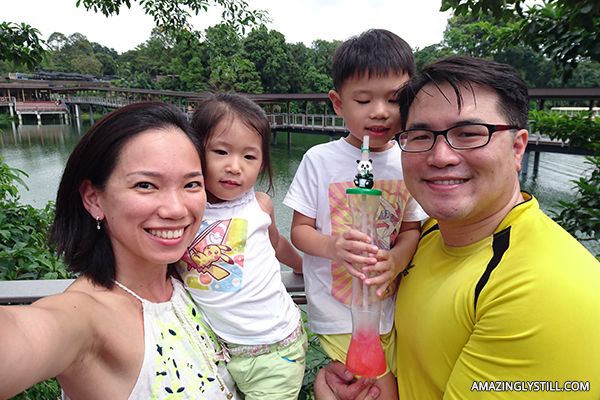 This was us after lunch. Bought KFC at the entrance and ate at the tables near the boat ride entrance. Haha!

And guess what we found along the way!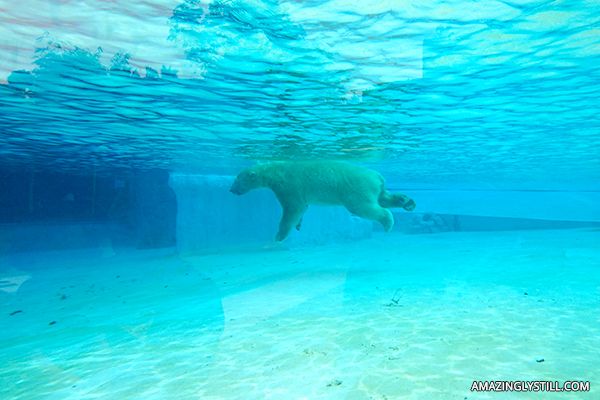 Inuka the Polar Bear!
I never knew we could see into Inuka's home from River Safari! It was definitely a pleasant surprise and the children spent quite a bit of time watching Inuka in action before we headed into the highlight of our trip – PANDAS!
I had been telling the children about saying hello to the pandas days before the trip and they have been watching 'Kung Fu Panda' as their pre-dinner show everyday leading up to and after the trip. Natually, they were excited!

First up, we saw Master Shifu!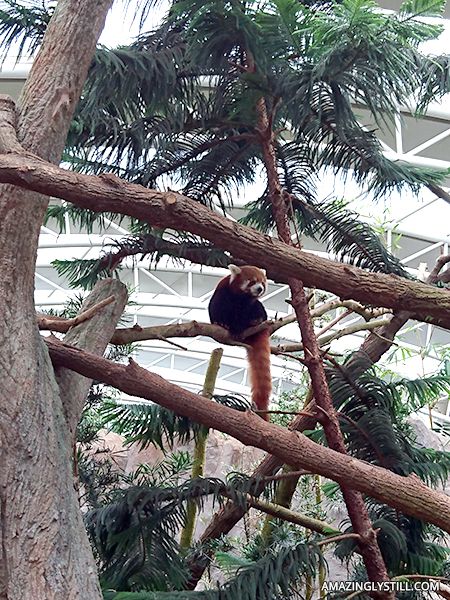 Then we met Po, or rather, KaiKai!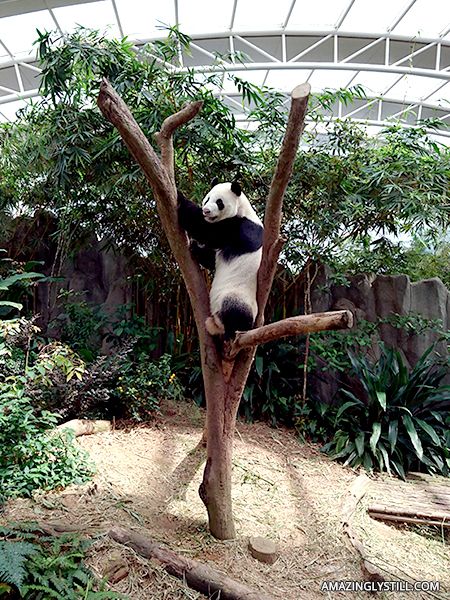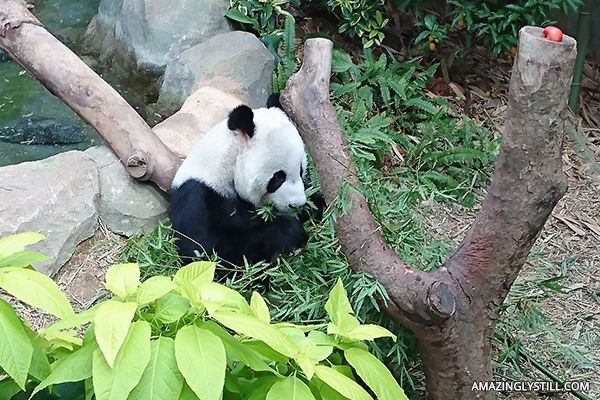 And JiaJia!
JiaJia is the shyer of the two and we only managed to catch glimpses of her, which was better than the last time we visited. We didn't get to see her at all then!
KaiKai, on the other hand, was more than happy to parade around for all to see. He walked about his place, climbed trees and crossed streams… It's such a joy just looking at him have fun! And I know he is cos we caught him smiling a couple of times!
After we visited the pandas, the next stop that had us glued to it were the monkeys!
We were pretty engrossed with the way the monkeys behaved and were even surprised to see them swim!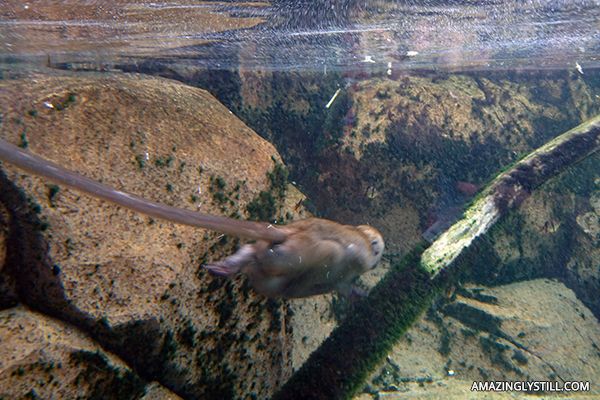 Yes! SWIM!
That caught us off-guard completely and we were fascinated by how quickly their hair dried after. Once the monkeys moved away from the viewing glass, we made our way to this…

The Indian Gharials
Blake had been asking when he could see the big alligator since we entered River Safari and we have finally arrived! Needless to say, we spent a great deal of time here, which we were okay with until this group of rowdy tourists came along and started to bang on the viewing glass.
Their actions made Blake super upset and he kept telling them to stop but, obviously, they didn't pay heed to a word he said. It took us quite a while before we managed to convince him it was time to leave. He was sad, but it was soon made up for when we entered the gift shop and they discovered UV lights.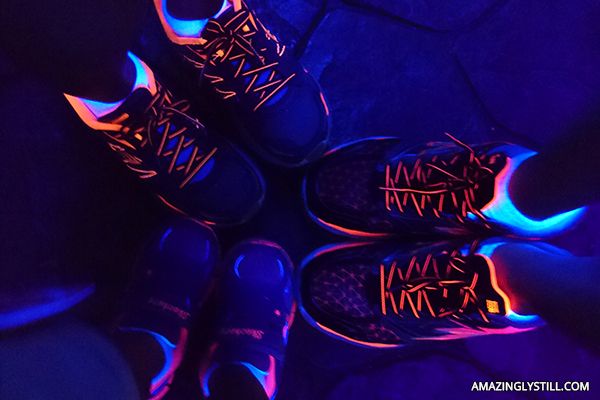 Our Skechers glows!
By the end of the visit, everyone was tired, but I still wanted my touristy family photo.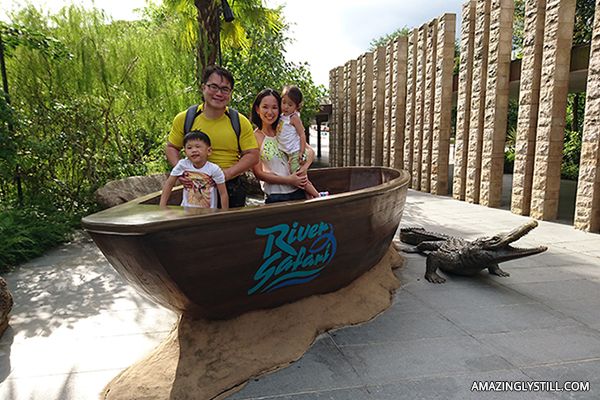 And so we shall take one!
And if you thought this was the end of the day for us, it's not. Haha! The children took a quick nap as we made our way down to the opening of Christmas Wonderland at Gardens by the Bay! It was a really long day out!